Home confinement also results in change, adaptation, and above all, coexistence, so it is important to ensure a healthy coexistence through various activities. The coronavirus pandemic in more than 200 countries has led the governments of the world to take different measures that can contribute to the eradication of this virus, with the most reiterated for its proven effectiveness being quarantine and social isolation, which is why the healthy coexistence is important during this time. We all know that these are hard days and we all have to make an extra effort to be able to stop the curve and that everything returns to normal. With social networks we try to entertain ourselves and share ideas to make this quarantine more fun. So I am sure that with a positive attitude and a great sense of humor the hours at home will go much faster. We cannot allow ourselves to speak of boredom in an era in which we have everything at the click of a button. It is very important to set goals for ourselves to achieve them when everything returns to normal, make a list of things and expand our interests.

The situation is serious, the positives in Coronavirus are multiplied by minutes and although it is not necessary to worry about more if you do not belong to the group of patients at risk, it is necessary to take extreme precautions not to spread it. That is, as the Government declared, we are in a state of alarm throughout the country and one of the most important measures is not to leave home if there is no extreme need, in order to prevent contagion to others and stop the curve of infected. Not only from healthy people, but also from the elderly or patients with previous pathologies, those who really suffer in this situation and those who cannot afford the current blockade of hospitals.

Being bored is one of the worst things that can happen to you, but it will happen to all of us at some point, especially during quarantine. In fact, being bored can be a very good thing for children, since it develops their creativity and encourages them to do new things; suppose you stayed home because of the quarantine and you have nothing to do, luckily you came here, I will give you a great list of what to do when you are doing nothing. This is my official list of things to do when you get bored, some are free, and others will at least leave you with a full stomach.

One of the favorites to waste time in the comfort of home is the computer games that are played on the internet. It is not necessary to download any application or install anything on the Smartphone; they are free and allow you to waste time for hours and hours. One of the best pages with casual video games is "Friv", which has more than 250 free games to waste time.

One thing you can do if you are bored is to start your own website. For example, it was one of the things I did at a time in my life when I didn't have a job. Starting a blog is not so difficult, you can think of a topic that is of interest to you and creating your own free WordPress site for example would be a good option; Maybe you could even discover a new way to generate additional income or turn your blog into a full-time job, believe me it is possible to leave the job and dedicate yourself to a blog as a full-time job. If you are definitely bored and have nothing to do, on YouTube there are millions of videos that can keep you busy for a long time; there are even videos of things to do and who knows? You may turn out to be good at it!.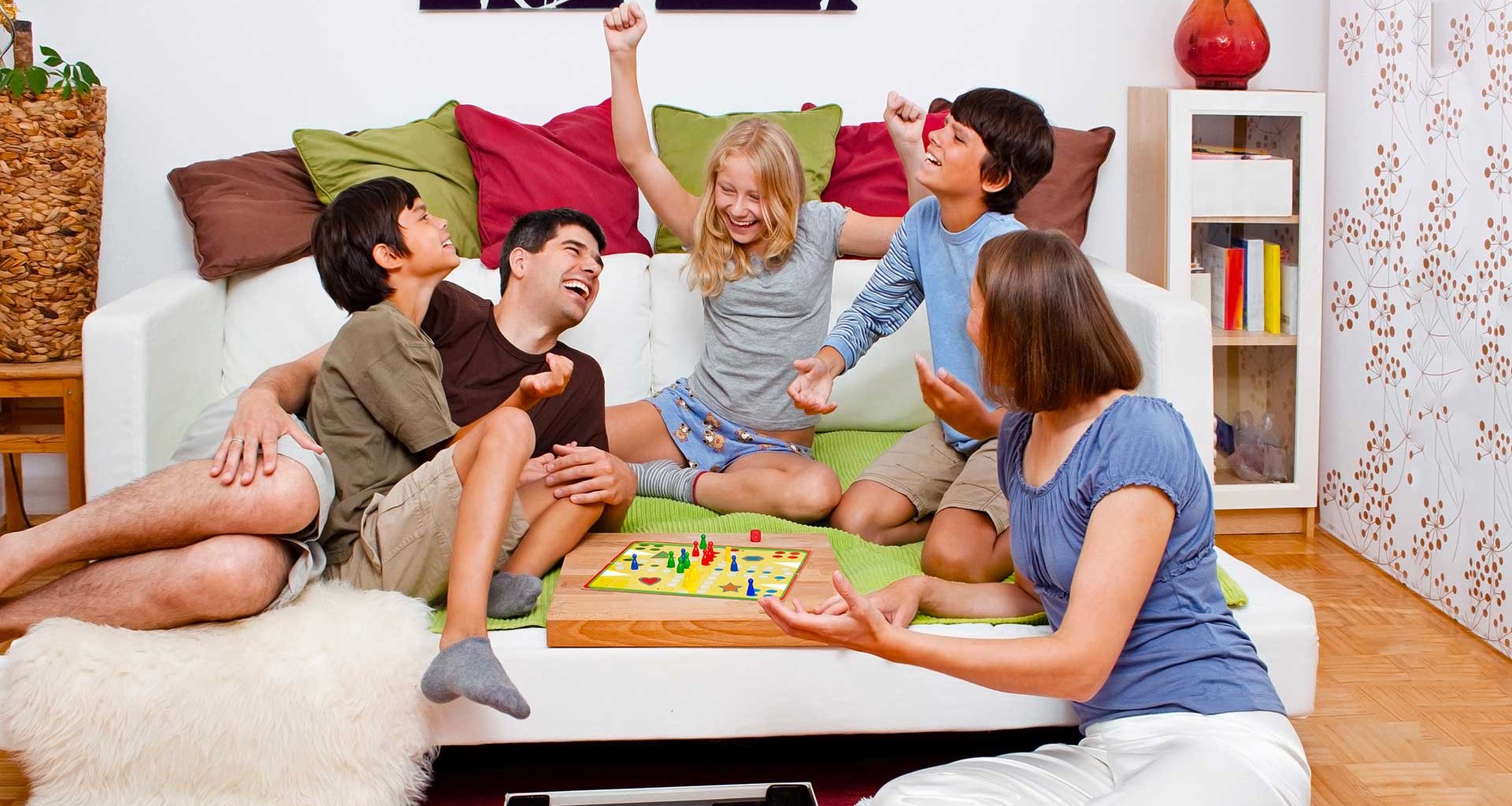 Instagram
Families that rarely met at home must now spend several weeks sharing the same space with few or several people, depending on how numerous they are. On other occasions, there is family nuclei that do not have the best relationships and must also coincide at home, which leads to respect to guarantee coexistence, although sometimes it may be difficult it is very necessary. Young people will also live this stage like adults, with anxiety, with uncertainty, and many times they will express these feelings through anger or tantrums. For this reason, it is essential that at this stage parents and caregivers maintain routines and rules, which include schedules for activities, but are also flexible. Responsibility for all household chores does not have to rest with one person; we must encourage all family members to do them, according to their ages and abilities, it can contribute to a healthier coexistence. It is true that during this time we will not be able to travel, go out, walk, see friends, but there is a way to do it, reading. Reading helps us transport ourselves to another time and place. Choose a book that inspires you and travel wherever you want.

Depending on the dimensions of the house, coinciding in time and space with several members of a large family can be more or less complex. Many members also mean that they have different characters and do not always match. Therefore, to avoid conflict situations, communication is important. With the increase in free time, you could plan family reunions or daily talks that, due to scheduling issues, were not feasible, in which the most complicated matters were addressed with honesty and sincerity. Respecting the individual space of the people, as well as the time that each one needs to carry out their activities, are good tools to face the quarantine. There are several nations whose inhabitants applaud their doctors and other professionals at different times; neighbors who go out to their balconies to develop different games from a distance or simply to get to know each other. In many of the countries where the pandemic is present and therefore, quarantine has been decreed, collective activities are carried out that can unite people; chores do not have to be a burden, if they are shared equally and with the participation of the whole family. Thus we will achieve a more harmonious coexistence, during these days of quarantine.

In other cities they rotate to give concerts, home shows, among other activities, as a family it could be a great option to actively participate in these spaces that, from the inside, also contribute to a better coexistence. Although each family must establish basic rules of coexistence, respected by all, the creation or recovery of customs could be a good way to spend the quarantine with the family. In addition, to propose removing mobile devices so that adolescents can carry out school work, parental control of chats, limit video games, as well as hold video conferences with friends - family and read books. Establish joint dinners; try participation games that link everyone and are suitable for all ages; planning one or several days where the preparation of snacks or meals is carried out, could be other activities that begin during this stage in houses and that little by little become customs.

It is very important to understand that even if we are at home it is essential to set a regular routine and follow it, as much as possible. Set yourself an hour to wake up, dress as if you were leaving the house, it will help you stay more active, have breakfast and if you have a balcony or terrace, have breakfast outside, breathing fresh air. Daily routines help keep us focused, awake, and active throughout the day. We have a lot of free time at home and we cannot afford to be bored or tired; I know it is difficult to be locked up at home but we can take advantage of all this time and manage it in the best possible way. How about we learn something new? What if we improve that French that we remember little about? There are hundreds of channels to improve, sign up for an online course, draw, paint, redecorate the house, etc. The development of any artistic activity helps us to increase our creativity and to relax in stressful situations. It is very easy to set a goal of doing sports at home, two or three times a week is enough to feel active; There are hundreds of channels on YouTube and Instagram that give you the possibility to follow practical exercise routines in different sports activities: yoga, zumba, from your home you can do all kinds of sports and vary and change every day. Have you considered learning while you practice that sport that you like so much? It is very useful since at the same time that you play sports you can learn something that will prove to be very useful.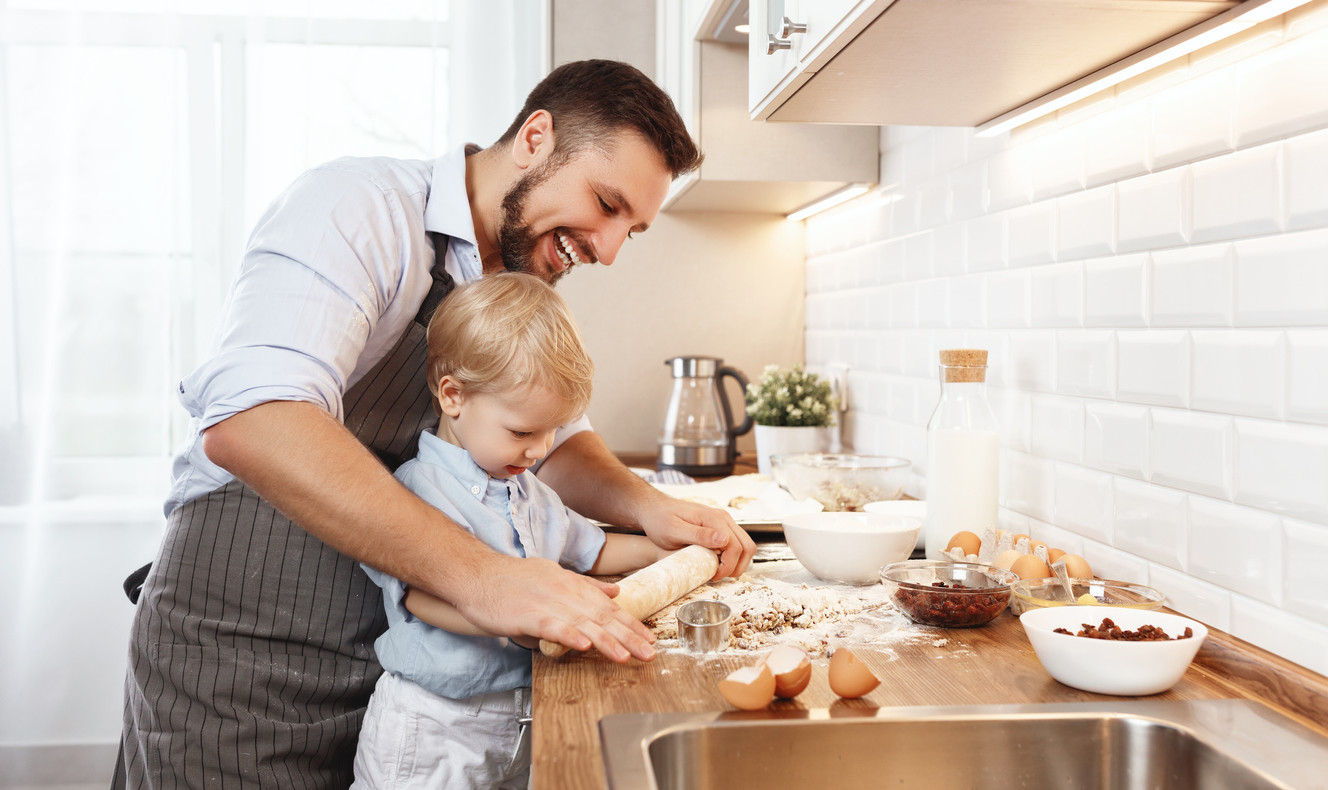 vix
We cannot see our friends, our families, celebrate birthdays, weddings etc.; but thanks to video calls we can be very close to them. Plan the time and save a little of your day to talk to those who are far away, surely you have made many friends in some camp and now it can be a good time to remember your summer and those unforgettable friends or also those that are all over the world. Social media has been flooded with comments about quarantine, work from home, and ways to reconcile work life with family life in the midst of the epidemic. One of the biggest concerns is how to spend the next days in coexistence with their partners and is that the threat of seeing faces for so long after being used to living a life together but at the same time respecting their respective space is one of the reasons that suspect that quarantine, beyond viruses, also ends the relationship of couples. The most essential thing is to make an effort in the organization, to have patience with the other and also gratitude, if we have to spend two or three weeks so the best thing is that there is a good plan and that each part of the couple is flexible so as not to argue. After all, it is an opportunity to discover unknown facets of the other person.

Currently I wonder what it will be like to return to reality after being in quarantine? Obviously, it is still too early to know. And on the affective plane; Perhaps the fact of having condemned human contact so much makes a difference with respect to the way we lived before, characterized by this physical closeness; things will return to be like before in this sense, the United States has always been very unscrupulous, the fact of sharing a cigarette is fully established within society for centuries, it is something structural. However, experts predict that from now on we will be more careful so that things like these do not happen again, and that people will have more hygiene or get used to always keeping their hands clean and keeping their distance. A nervous situation is aggravated by economic problems and we must face it, since many couples do not know what will happen to their businesses and jobs once they pass the quarantine, if they have not been totally affected. The first companies affected have been those of tourism (hotels, bars and restaurants) and those of child and elderly care (residences, dining rooms or social work), but the impact on the economy is still difficult to measure not only from the perspective labor, but also due to the difficult forecast of spending on essential goods that is taking place.

And then there are always those who regret not having someone special by their side and having to spend hours and days alone. Obviously, they will have to pass the quarantine as best as possible, between friends or family. To them, it only remains to say: to take care of yourself and give yourself love in the way you prefer, but above all, home confinement to prevent infections from continuing to increase. You may feel bored when you are alone at home, but you will have many options to entertain yourself. Reviewing some sources of information I can give you some tips to have fun. You must first entertain yourself with movies, books, and other options; If you want to dedicate your time at home to a slightly more interesting activity, you can do something creative like an art project, cook something delicious, or do a productive task like cleaning your house or finish a task that you had time postponing. Check the channel guide to find a movie on TV, you can also use the internet to find movies on pages like Netflix or rent one through an online service; To reduce boredom as effectively as possible, you can choose a movie of an exciting genre, I recommend you to watch a good action or horror movie full of suspense, as it will definitely catch your attention. Another interesting option is to read a book, check your library until you find a book that you like; choose something that immediately captures your interest, for example, a long and complex work of fiction might take longer to interest you instead, find a book of short stories that goes into action quickly; If you can't find a book you like at home, check out an electronic device like a Kindle or an iPad and buy a book online.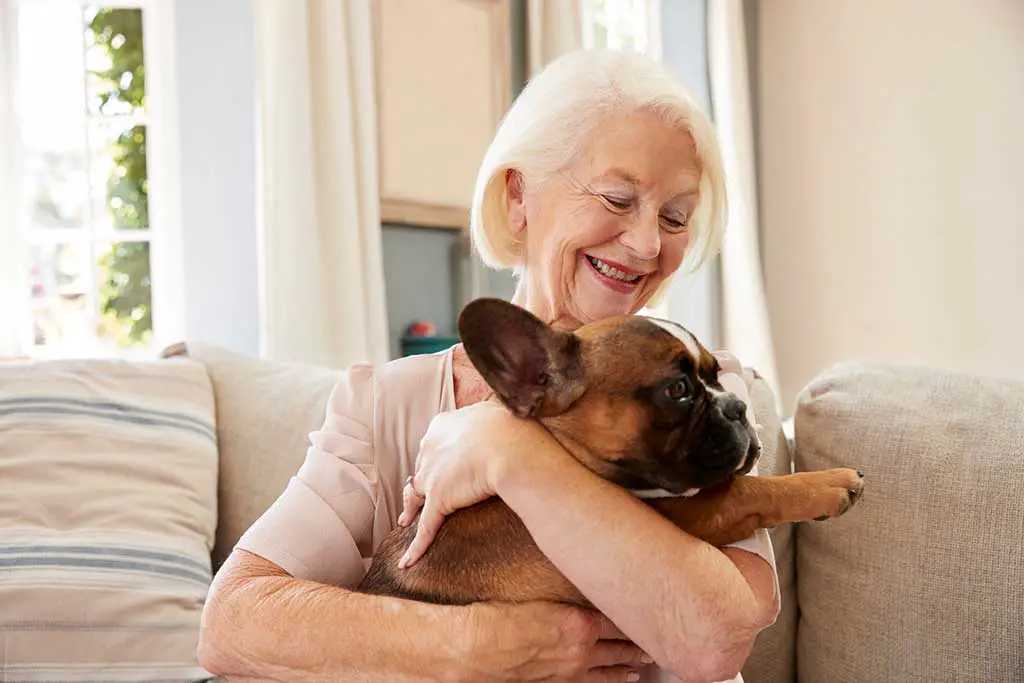 Instagram
Listening to music is a good distraction and makes you relax immediately; for this, I recommend creating a playlist using a program like iTunes or Pandora. Give it a title like "Quarantine is music" and choose happy, engaging and fun songs. This will make you feel excited, energized, and can reduce boredom. Do not hesitate to dance in the room after all, you will be alone at home so no one will be able to see you if you do something silly unless you record a video and upload it on the internet. For example, I have taken up an old hobby. Do you have a hobby that you haven't practiced in a long time? Reflect on what you used to do in your free time. Maybe you used to like writing, repairing your motorcycle or playing golf etc. but now you don't practice these activities much anymore. If you are bored at home, this will be a good time to resume a hobby you have forgotten. For example, if you used to sew frequently and make your own wardrobe, find your old implements and start a project. Take some photos if you have a camera, even your Smartphone is very useful, you can take some fun photos with it; Take photos of interesting static objects in your home, your pets, or items in the neighborhood or backyard. You can also take absurd pictures for example, use the camera to take a series of silly photos and post them on Instagram or an album for Facebook with a title like "home alone, but happy" another option would be to make videos for your friends. Check your computer to find videos and photos you've collected over the years. Put everything in video using video software that your computer has and include a song that identifies you when finished; you can send the video to your friends via WhatsApp. On the other hand, you must be careful if you are going to upload the video to the internet. You should only do this if you have no problem with a private audience being able to see it since you must guarantee that it does not violate intellectual property laws if you are going to include a song. Type the song name into a search engine to determine if it is protected under these laws which is likely to happen with most popular songs.

On the other hand, pets play a fundamental role in this constant fight to stay home. Among the exceptional measures that many cities have adopted, dog owners can go for walks on the streets, always respecting social distance and taking all the necessary hygienic measures. But even so now both dogs and other pets spend many more hours with their owners at home. What can you do about this situation? In addition to continuing to care for and love them, maintain exceptional hygiene measures and play with them; Take the opportunity to get to know them better and still is a good time to try to help them improve their behavior. Although the declared state of alarm in the United States continues to allow walks freely, it is necessary to have common sense and not distance ourselves much from home since the authorities of some States are beginning to consider including more limitations in this regard and will only allow us to do so during the time necessary. We must not lengthen these walks too much and above all, we must take extreme precautions for both ourselves and our pets; As for contact with other people and animals, cleaning their paws when we return is important and if we can, also washing them whole with some dry shampoo would be ideal on these days when our movements are limited, all of us at home miss our walks around the street, our routines that we now want to recover; For this reason, the experts insist that we must try to maintain a certain degree of normality also in relation to our faithful companions, as far as possible. And it is that inside the house you can also carry out activities to keep them active, entertained and even make sure that their well-being continues in perfect condition.

I hope that all this will end soon and we will return to the street normally, but with great caution; I know that these are difficult times we are going through, it affects us all equally. This virus does not distinguish race, religion, sex, or social status. For now we just have to stay safe, for this we must be patient and not despair, we avoid fights and conflicts at home or with our neighbors; Let's be cordial and disciplined, with nothing more to say just #StayAtHome.
---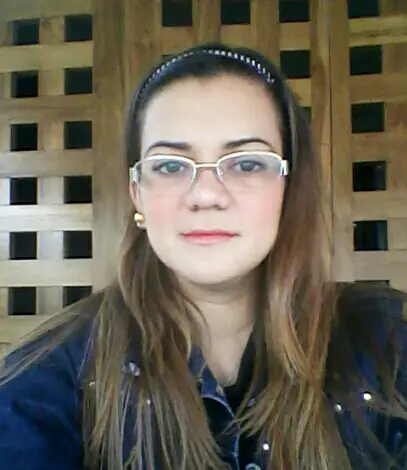 I live in a small coastal town on the American continent. In my free time I like to read suspense stories. I have been writing novels, poetry, essays, my own stories and articles on topics that I like to read for a few years. I hope you identify in some way with me and with the product of my imagination.
---