THE FUN, THE PLEASURE AND THE VIBE OF GOING TO "A NEVER FORGETTABLE ADVENTURE"
What does the word adventure mean to you? Have you ever experienced the best fun and vibe of all time? If the answer to the above questions is "No," well, I am here to bring back to your positive ambiance with my mind-blowing experiences and involvements in various destinations across the globe. In a more elaborative way, let me take this opportunity and prospect to pen down multiple destinations or rather adventures that remain to be my most remembered time of all. It is of necessity if I hint you up with these unique, fun, and amazing adventures. I am talking about my great tours across the world in various falls and water slide in the world. Well, that's the fun. I am talking about, Insane heights and water falling in speed to produce more than 5000-kilo watts of electricity is no joke. Just to touch on a few, I am talking about the famous falls of America #Niagara Falls. They are not quite that being compared to other falls and scenes, but it is worth a visit and tour. The vibe or rather feel hits different when you are around that place. Of course, that's not the best visit I ever made. Stay tuned for the best fall I ever visited, and it will be of amazement and great information and facts you never knew. The fun begins with several flights, and even bus travels as well. Enjoyment is one of the greatest things of all time. Now you are getting the vibe am talking about here.
THE GREAT FALLS OF AMERICA #NIAGARA FALLS.
I had always wanted a road trip to various destinations in my own country. I had never done this before, and I needed to start with an enjoyable destination and place to visit. I did a little research to make my road trip more fun and more sentimental. To make a long search short, the destination that seemed to interest me was Niagara fall, one of the most magnificent falls with a description of a trio and threesome in the making. With hours of traveling from Las Vegas to Buffalo and then the falls, we were already in this fantastic scene and tourist attraction of all time. The view was just marvelous and beautiful. After the hotel booking and all related jobs, my long-awaited day had already arrived. Touring around this fall falls in a description of a trio. The steam, the smoke, and the heights of this fall were just amazing. The forces and power produced by theses fall are just enough to power up a location of 55 kilometres per square. The tour guide explained details and various facts about this fall and this was just a fantastic tour of all time. To make this adventure even more interesting, a great discovery was made as well. The great falls have theses fantastic cases associated with the history and evolution of man. At this point, I thought studying archaeology was the best course in the world. On a scale of ten, I ranked Niagara fall position 9.5 as the best tourist destination in the United States of America.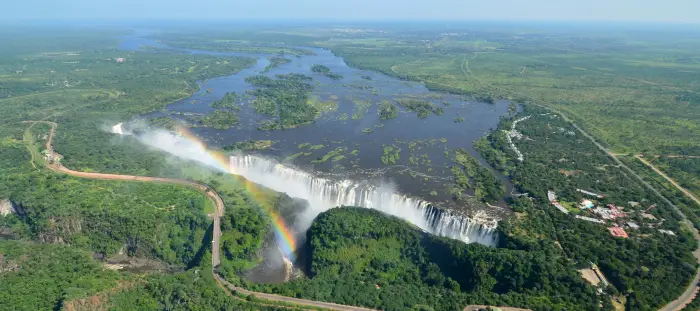 ZAMBIA AND ZIMBABWE GREATEST AND BIGGEST FALLS # VICTORIA FALL.
I had never visited Africa; this business trip was the beginning of all my fun and adventures of all time. I was headed on a business trip to Kenya, Africa. The visit was in the capital; o Kenyan, i.e., Nairobi and with me, I had various allowances and various entertainment funds that went all through up to 5 days. After I finished my business, I figured out,' this is Africa? The cradle of man and among the most prominent destinations of tourists. With the love I have for falls, I had to find out the best destination in Africa that would quench mt thirst on the scene of water slides and waterfalls. Vastly and robustly, Victoria fall was my destination. I couldn't go on a road trip on this one. I had to take a flight to Zambia. It was easy. Through a transit in Rwanda, I was finally in Zambia. A drive to the fall would make me feel better as well. Before reaching the destination, the roaring and thunders caused by the falling of water were heard 2 miles always. Reaching this destination, "smoke," which is vapor from the speedily falling water, were all visible and evident. A bridge that connects the two countries was just the one that factors that made this trip one of the best and among the interesting of all. A visit to a foreign country and a visit to a different continent as well. On a brief note, Victoria fall is one of the tremendous powers producing amenity in Africa. United Nations secures this natural site with all the powers.
AUSTRALIA GREATEST EBOR FALLS IS A SITE NEVER TO FORGET.
Family is one of the most significant factors that make people have an excellent adventure. More descriptively, the love, the bonding and the blood clue much attract each other. My brother, who is an engineer in the realm of building and construction, had this contract that took him 12 years in Australia. This made him to adventure to various sites, scenes and distinct destinations in Australian. A time came when we had to visit him. Enjoyment is one of the greatest thing of all time. Staying there for three weeks, nothing would be more exciting than to take a great adventure in the various destinations. Australia national park was a destination to quench our interest in seeing multiple animals such as kangaroos.
The next destination was the Australian biggest tourist attractions, which are the Ebor falls—named of a near ton of Ebor in Australia. I had to taste the feeling of this one as well—a helicopter that makes the taste even sweeter and enjoyable. We hired the best in town associated with touring and tourist destinations. This could give us a taste of the best feeling ever in the globe. It took us a few minutes, and the site of the waterfall was within our eyes. This was the most exciting moment of my life. The location is located in the center of the one biggest national park in that country. It was one of the best experiences ever. The water slides, the rocks, the water vapor from the mountain was one of the best experiences of all time to watch. I commended this place. Austrian is a country that is full of fun and with these scenes, the antidote of boredom was nowhere to be located as seen. According to the history of the nation, this waterfall has been the best area of reservation and creation, thus making this place one of the protected scenes of all time. Enjoyment is one of the greatest things of all time.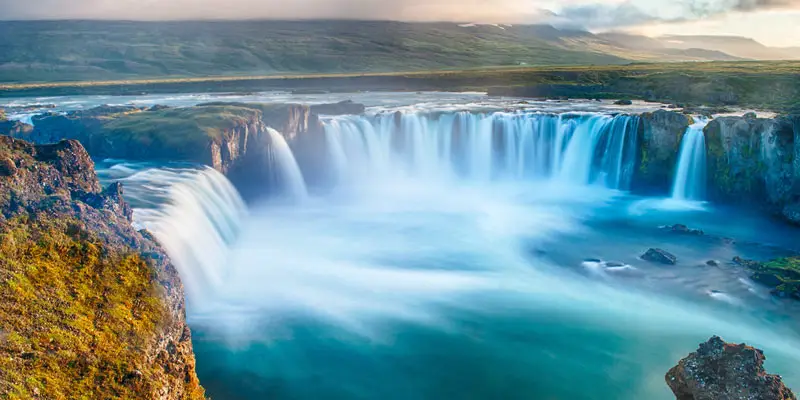 THE WELL-KNOWN HUMBOLDT FALLS IN NEW ZEALAND.
Most of us have different experiences on various levels. Besides, not all people have been granted the chance to go to multiple learning institutions such as universities. In my third year in my university life, one of the best things happened to me as well. My club, #water reservation and maintenance club, got a fantastic offer to visit one of the most fabulous destinations in the world. It was in great New Zealand. I was helpless in making decisions here. It was my club but I did not have the power to choose where we would go. I had to chill and let the "bosses" decide where we would go. I was getting it all twisted until when they came up with various destinations of tourists in the country. One of them was this Humboldt falls in New Zealand. Like any other mega trip, I had to prepare for it. My mega cameras, binoculars and You name it was already in my bag pack. I had to make this one count as well. In a detailed way, we aware already in this country, and in a few hours, we had already settled ready to take the grand tour. The travel to New Zealand was excellent. Now on the falls, to me, I had seen other falls of the type nut it was all worth watching and admiring mother nature as well. With over 600 meters length of the waterfall, my company was just amazed. The fall was amazing, but this time around, I was in the ambiance of the best mother nature that surrounded me. It was a great scene, after all. I enjoyed more than anybody also, i.e., that is my own opinion and feeling. I commended this place as well in a Broadway. Enjoyment is one of the greatest things of all time.
I have never been to this destination, but I have done a keen study and am interested in taking a tour in this domain. "Google never lies" the review and various comments about this place are just amazing to me. I read a blog that ranked the hotels around this place as one of the best across the globe. I am tempted to visit this destination, as well.

CHINA GREATEST DESTINATION "HUANGGOUSH WATERFALL"
In the great city of china, among the most prominent tourist attractions and scenes is among the seven wonders of the world. The high wall of china is the wonder I am talking about. In a particular way, this is just but one site. Huanggoush waterfall, which is a native translation of "the yellow fruit fall," is one of the most significant falls and water slides in china and the world at large. Another fact of these falls that want to make me go to this destination is a threat at which the China government has invested towards creating a more comfortable life and resort in the area. The "yellow fruit fall" is also the biggest fall in the East Asia as well. This makes it even more attractive and exciting. With vivid highest of over two hundred and fifty-five-meter-high, these falls are made easier to access by the chinses administration with various locomotion's such as special busses which help in the ease of viewing. I have never had many experiences with caves before, but according to multiple visitors of these locations, the caves that are around this place are one of the biggest and multiple species of animals that can be spotted as well. With a scene area of over 5-star rating, there is nothing that will stop tourists and multiple adventures from going to this destination. You 'all need to go to this place as well. This is the facts that make me feels that i should visit this place as well. More robustly, the forest around it is a natural habitat of various birds. For the depressed and stress, it is also one of the best places to practice multiple aspects such as earthing or rather the healing vibe of mother nature.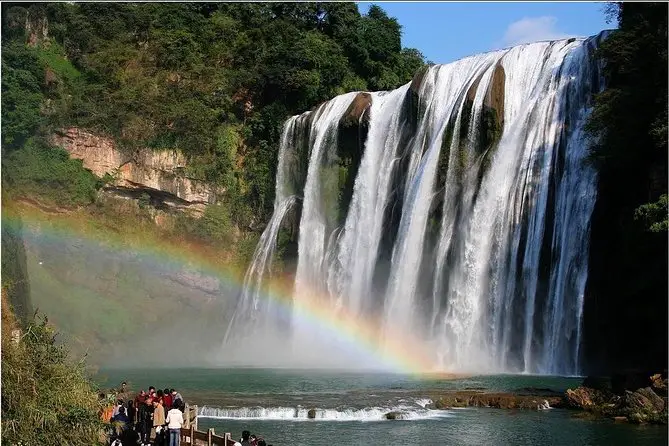 ICELAND GREATEST SCENE OF WATER SLIDE #DETTIFOSS.
Among the most significant sites of all time are also found in great Europe. Descriptively, this country is associated with the various destinations and various scenes. This particular destination was shared to me by my friend in Denmark why have visited the magnificent island of Europe by the name Iceland. He started. "you have not seen greater water slides in your life if you have not seen the greatest Iceland fall of Dettifoss." I was curious and furious, as well. He continued, it is the most excellent site because the radiation and sunlight relaxation on this place hits different. At this point, I had to ask for various pictures. With over three hundred and thirty feet of the water slide, the fall lies in the northern hemisphere of the world, which makes the scene very beautiful and very sensation. I think if one proposes in this fall, the chances of negation are very minimal, low, or even there is no point of neglection at all. It is surrounded by rock and various natural plantation, which makes it the best place to visit for multiple honeymoons and adventures. The government of this nation has made the water slide accessible through the construction of multiple roads leading to this destination. Robustly, the waterfall is located on Iceland's popular Diamond Circle tourist route, which also includes Húsavík and Lake Myvatn. The falls are a multi-step formation, which is a series of waterfalls of roughly the same size, each with its own sunken plunge pool. This one of the reasons that made me book a visit to this destination over the summer holiday and adventure as well. To make it even more interesting, my friend from Denmark made it easy for me where he instated that he will come along with me to this destination. He also instated that it will be of merit of getting showed me various destinations that would change my adventure notion and experiences as well—this way, one of the best exciting factors of all time.
LEGENDARY BRAZIL AND ARGENTINA WATERFALL #IGUAZU FALLS.
In the history of adventure and fun, this is the only destination I need to tour and have a deep involvement of, with the similarity of Victoria falls in Africa Zambia and Zimbabwe border. The Iguaza falls lies on the borders of Brazil and Argentina. With the highest of three thousand feet above the sea level, this waterfall is very mythical and natural structured. Its appearance on a U-shaped ring is a significant factor that makes it one of the major tourist destinations in the globe. It is said that there are a well and organized route that will help an individual tour this destination. This one was got me by surprise due to the love I have for adventure or rather fun experiences. In a more clear tone, the water levels in these falls cannot be compared with Victoria falls in Africa. Relatively, Victoria falls water levels are massive, but Iguazu discharges more water in a colossal way comparatively. Depending on various rainfall on different levels, the water levels can increase up to one point five-mile radius making it insanely vast and attractive. The water roaring and thunder are all that makes me want to revisit this place and again. we all enjoy on our own diffrent ways.
VENEZUELA GREATEST WATER SLIDE #ANGLE FALLS.
Natural beauty lies even in the heart of the South American continent. More descriptively, the most significant waterfalls of all time are found in the southern American domain. In a more expressive way, Venezuela's greatest falls of all time are called Angel fall. With a height of over two thousand, six hundred and eighty-four feet, it is more logical to state that Angel falls is one of the most significant uninterrupted falls of all time. The falls lie in a jungles forest in this country, and it attracts more tourist than never before. Its postures and looks make it look more sentimental and epic. The government in these nations have made it easy and efficient for tourist who loves this country. This is just the beginning of a true fun ad adventure in this country. In conclusion, being at this destination will be among the best things to happen in your life. Enjoyment is one of the greatest things of all time.
---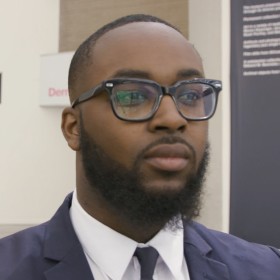 Looking for excellence, proficiency and expertise in the domain of article writing and blogging? I am here to offer the best of my abilities in your domain. I will display a quality yield to you anytime and every time.
---