Even the Young North West who carries the Kardashian blood is already a young celebrity calling for headlines.
Having appeared to three magazine covers, there is no doubt that Kim Kardashian's daughter she is following her mother's path. North West is on her wat crating her business empire. The five old celeb has surpass even the biggest names in Hollywood and she has just started. The paparazzi are after her everywhere she goes. In one of the episode of Keeping up with Kardashians, North West was seen asking her mum, "Why are there lots of people every day taking pictures of us?"
It is not the first time that North West has been seen investigating about what is happening on her way to rise as a member of the Kardashian dynasty. There was a time when North West was seen questioning her mum why she is famous. Kim responded by just telling her that the family has a TV show. However, this time around we saw Kim trying to give her more explanation. Her explanation was like, "My name is Kim Kardashian. And daddy is Kanye West," Kim continued, "And daddy is a singer, performer, and artiste." Kim just went on to explain to her about her origin in a funny way and she told her daughter that she has many talents. However, later on Kim during an interview with Jimmy Kimmel Live claimed that she was not entirely serious in the clip. She added that she was a bit joking, and she said that North West would get to understand the situation, as she gets older.
Kim also explained that occasionally North, is always excited about her status as she is a baby celebrity. She explained that there was a time she took North to a wedding and she was rolling down the window and yelling Kim Kardashian's is here. She was yelling to all the drivers informing them she was North West and Kanye West is her dad. Kim said that she was amazed, and she had to roll up the window and put on the child lock.
But we can feel what Kim is going through, as there is no way she can explain a rise to fame to such a young child, anyway. How can someone explain to a baby about a sex tape? However, fame runs in the family genes, and there is no doubt that North would be exceptional. She was born a star and she has to live as one.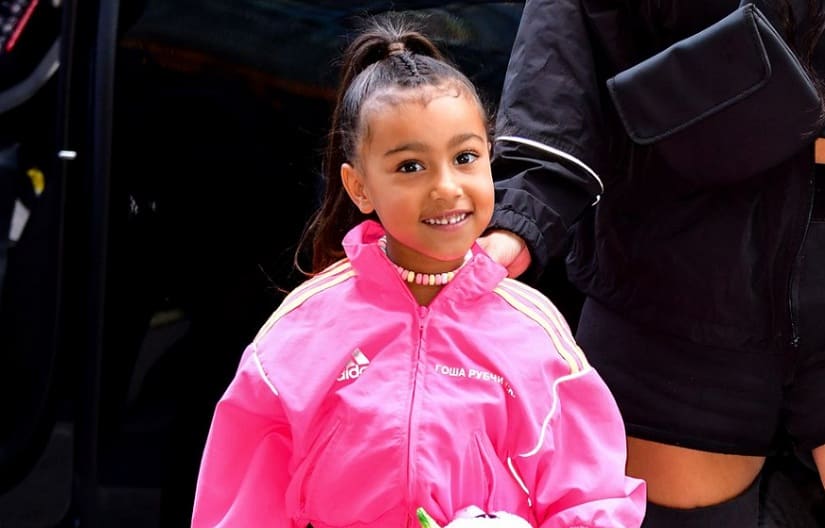 https://thesource.com/2019/12/25/north-west-michael-jackson/
It all started with the late Robert Kardashian, who was an American attorney who rose to fame after he defended O. J. Simpson in his 1995 murder case. Despite the fact that O. J. Simpson won his case, but it has remained as being one of the controversial verdicts in American history. Before coming to spotlight, Robert was married to Kris Kardashian currently known as Jenner, and their marriage was blessed with four children, Kim, Khloe, Kourtney, and Robert Jr. The couple filed for divorce back in 1991, three years before the O. J. Simpson's trial. Robert Kardashian died in 2003, from esophageal cancer.

The Kardashian family came to spotlight during the O. J. Simpson murder trial. During the trial, the media was all over Robert's family, including his ex-wife and their children were followed by the media. Despite the fact, the Robert passed away in 2003, but the family fame seemed to have just started.

After their divorce, Kris Jenner remarried in 1991 and her life seemed like a movie made from a cheap plot. She had four children from her previous marriage, and so did Bruce Jenner, who had earned his fame as being an Olympic athlete. The two welcomed two more baby girls, Kendall and Kylie. In the 2000's the Kardashian's second sister, Kim started appearing in different magazines after she had befriended Paris Hilton and having an affair with singer Ray J who is Brandy's young brother. Back in 2007, the Kardashian were able to start their own TV reality show "Keeping Up with the Kardashian" which has been running ever since. Bruce's children from his previous marriage did not appear in many seasons of this show.
But let us look into every Kardashian first….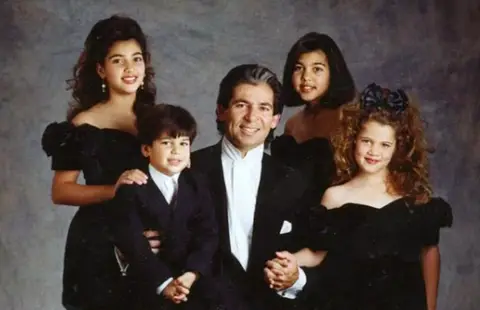 Kris Jenner who is also known as Kris the Momager, who is the mastermind behind the Kardashian family's success. This woman made all the family success possible. As we have already seen that she married and divorced Robert Kardashian and the remarried Bruce Jenner with whom they had two baby girls, Kendall and Kylie. At the time she was married to Bruce Jenner, Kris was managing her children's careers. But her marriage to Bruce hit a rock back in 2014, when the two were officially divorced.
Kris then moved on to date Corey Gamble and their relationship went on for just two years. During that time, Corey appeared on the family's show and he was so close to the Kardashian and specifically to Kourtney and her kids. But the bond never lasted as fans were hit with the bad news that their relationship had ended. But they have been together on several occasions despite ending their relationship.

Caitlyn Jenner was formerly known as Bruce Jenner rose to fame as he represented the U.S. in the Olympics. His transgender story and his new life has always put her into the spotlight and that led her to change her name to Caitlyn. We are sure that you have heard about Bruce Jenner's sex transition, where Bruce came out of the closet and rewrote her own story at the age of 65. Caitlyn appeared on the front cover of Vanity Fair in an epic photo shoot where she was able to present her new look to the world and offered her reasons behind her decision to undergo the transition. That interview led to some major drama in the Kardashian family, as it appeared that Kris Jenner was unsupportive.
Caitlyn went on to make a series titled "I am Cait", while on the Kardashian's TV show 'Keeping Up with The Kardashian,' the sisters explained about how the transition had affected their family. The relationship between Caitlyn and the Kardashian as since took a wrong turn. Things got worse when Caitlyn released a memoir that Kris Jenner claims had portrayed her as being unsupportive. Currently there are rumors that Caitlyn is dating a 23-year old transgender model, Sophia Hutchins. Besides, Caitlyn has appeared on a contest titled 'I'm A Celebrity… Get Me Out of Here!'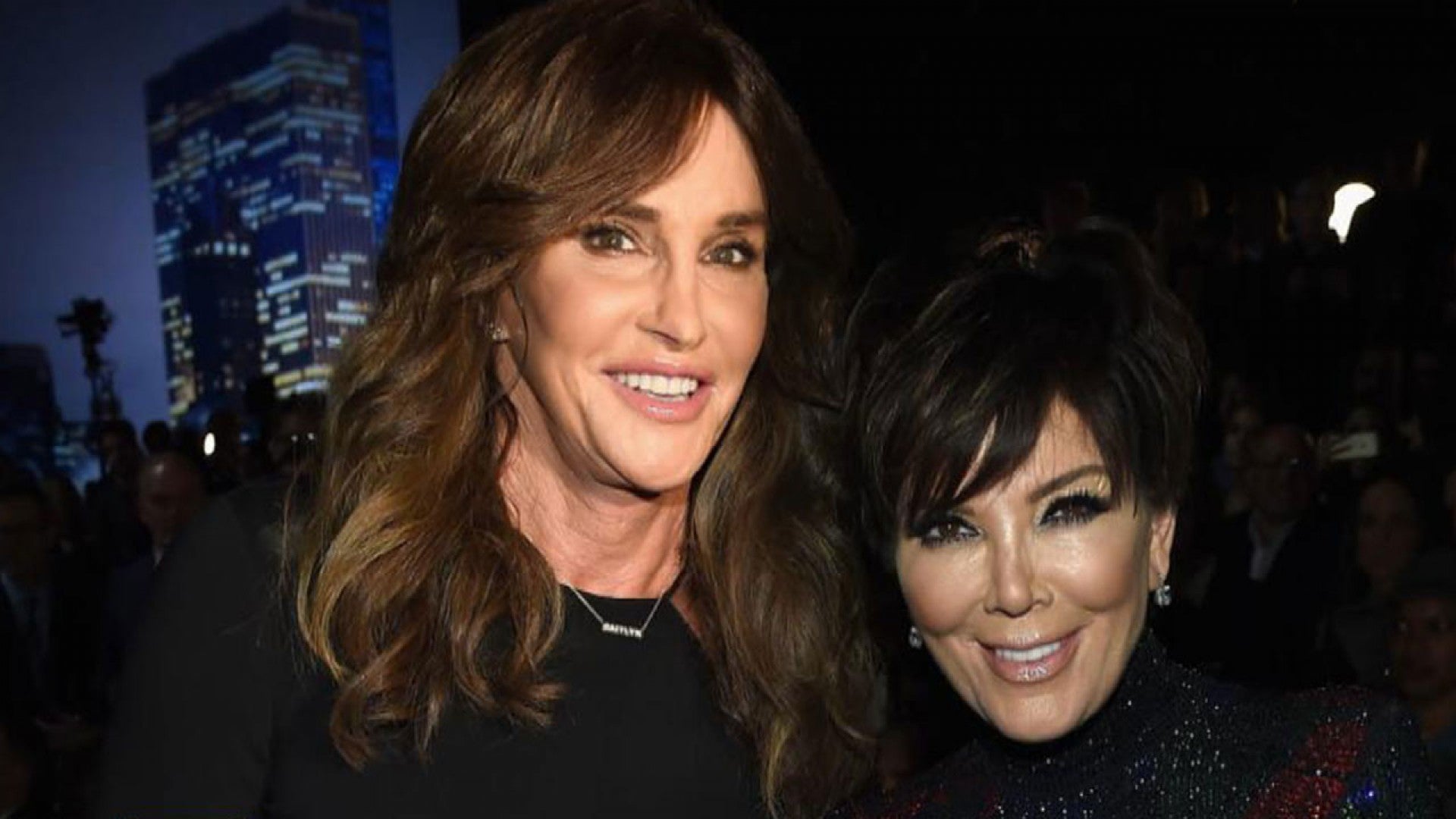 https://www.etonline.com/news/215706_kris_jenner_vs_caitlyn_jenner_a_timeline_of_the_breakdown_of_their_relationship
Here comes Kim K, Mrs West, Keeks, Keke –this is Kim Kardashian the queen of selfies, emojis, and all social media. She is known for breaking the internet with her bum, her fashion style, contouring skills and her story behind her rise to fame. Kim Kardashian who is now officially known as Kim Kardashian West is a middle sister, and the most famous among them. During her youth, she befriended Paris Hilton and their friendship attracted the paparazzi bringing her to the spotlight. While she was just 19 years back in 2000, Kim got married to one of the music producers by the name of Damon Thomas, but their marriage was brief as they divorced only after three years. She moved on to date the America R&B singer Ray J and the two recorded a sex tape that was leaked on the internet. Currently, Kim is married to Kanye West and the couple have four children where their fourth child, Psalm was via a surrogate.
Before meeting Kanye West, when she divorced Damon Thomas, Kim dated several people and then she had an affair with the NBA superstar Kris Humpries. In 2011, the couple got married in California and their marriage ceremony was aired on a nation television as a part of their family TV show, Keeping Up with the Kardashians. But in just two and a half months after their wedding ceremony, Kim filed for divorce claiming that their two had irreconcilable differences. The media took their marriage as being a publicity stunt, but during an interview with David Letterman, Kourtney Kardashian made clear that if Kim was aiming for publicity she would have gone for someone whom people knew. It did not take long after the divorce, where Kim was spotted hanging out with Kanye West. The two had been friends for quite some time and their relationship was kept on the low key during its early stages. They ended up getting married and currently, the couple have four children.
Kim and Kanye West match was made in the stars, as they both love being on the spotlight, but their love sprung from their friendship. Kanye could not hide her love for Kim as she had rapped about her on his 2012 album, where he had lyrics that go as; "And I'll admit, I had fell in love with Kim; Around the same time she had fell in love with him; Well that's cool, baby girl, do ya thang; Lucky I ain't had Jay drop him from the team"
By the spring of 2012 Kim and Kanye had started dating and one year later the two were expecting their first born, North West. North West was welcomed to the world in 2013 just before her parents were engaged even though a proposal was already in the making. In October, 2013 Kanye finally proposed to Kim Kardashian, and the vent closed the San Francisco's AT&T park, and their family members and friends attended the event.
Their relationship took a major turn, when they tied a knot in an extreme exclusive ceremony that took place in Florence Italy, after they had celebrated their engagement in Paris. Prior to their marriage ceremony, the couple had appeared on the cover of American Vogue magazine. Two years, after their marriage, the two welcomed their second child, Saint West.
In January 15th 2018, the couple welcomed their third child, Chicago West via a surrogate, as Kim was told by the doctors that she would endanger her life if she got pregnant again. They went on to have another fourth child, Psalm who was born on May 9, 2019.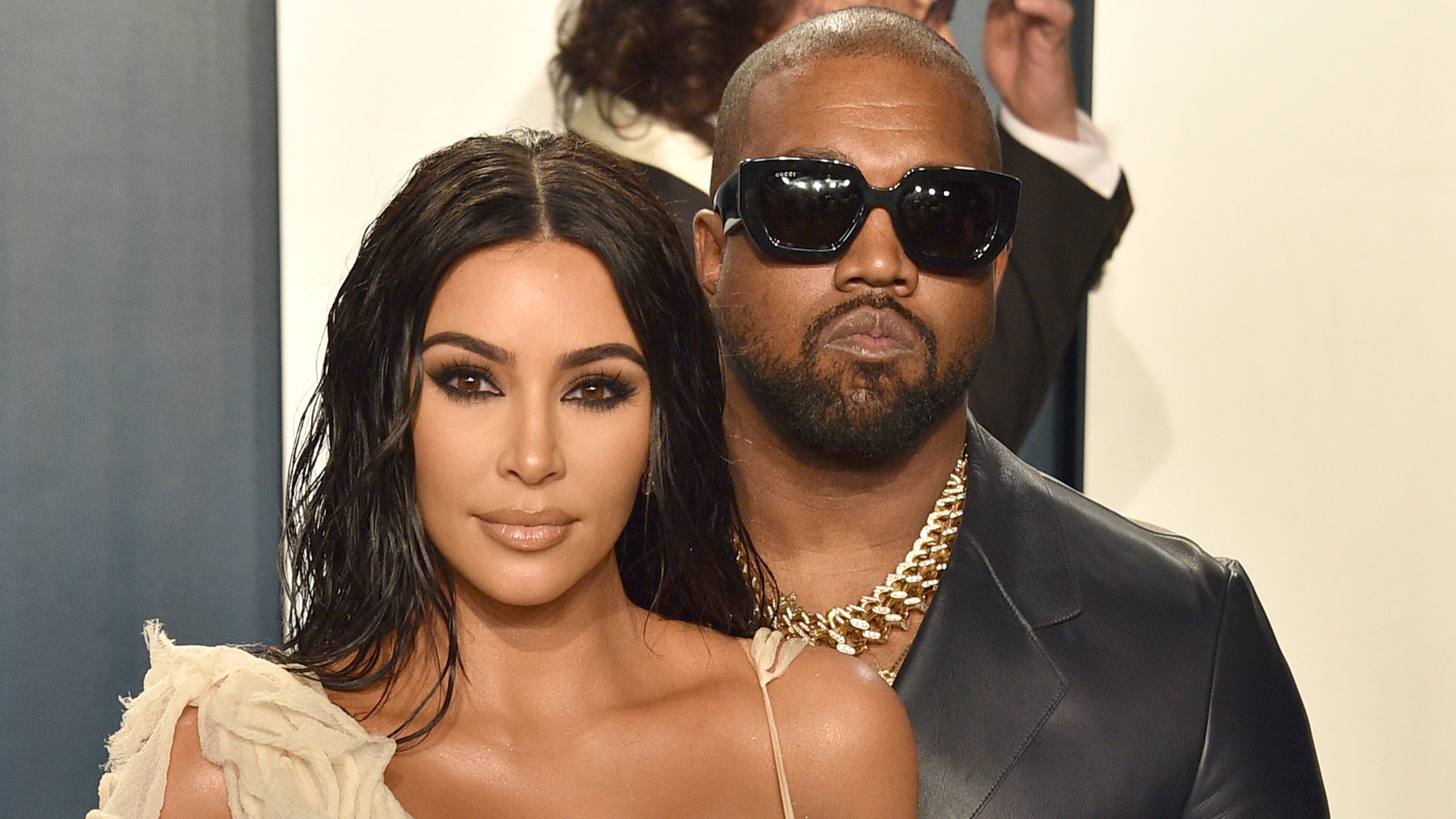 https://www.glamour.com/story/kim-kardashian-just-fired-back-at-taylor-swift-over-the-new-famous-phone-call-footage
Kourtney Kardashian who is also known as Queen Kourt, Kourt K, Shorty and many other nicknames is the oldest of the Kardashian sisters. She studied Theatre Arts at the Arizona University, where she acquired her bachelor's degree. She then starred in Filth Rich: Cattle Drive and it did not take long before her family's reality TV show hit a major breakthrough. Ever since the beginning of the show, she has been romantically involved with Scott Disick and together they have three children. After their breakup, she went on to date Younes Bendijima but their affair never lasted.
Scott and Kourtney had their first child, Mason, back in 2009. And this was the first grandchild of the Kardashian family. They went on to have a second child, Penelope, in 2012, and then added another child two years later. The two never got married and that means they never shared a name.


Khloe Kardashian who is also known as Koko or Khlomoney is best known for a dedication to gym as well as her direct talking approach with her immaculate attractive cookie jars in her home kitchen. She is the youngest among the Kardashian sisters, and she has made many TV appearances as compared to Kim. Besides making appearance in the family reality TV show, she has appeared as the leading actor in two shows from E!, Kocktails with Khloe and Revenge Body. She had an opportunity to host the American version of the X-Factor.
Khloe was home schooled as a child and she has recalled being bullied on KUWTK. She has been into fitness just a few years ago and she has shown off her body transformation in her book titled Strong Looks Better Naked. The book was a success, as it became the bestselling book.
Back in April 2018, Khloe welcomed a baby girl, Tristan Thompson with her boyfriend who is a Canadian basketball player, Tristan Thompson. There were rumors of Tristan cheating on Khloe while she was pregnant, and the two broke up as soon as the rumors turned out to be true when it was revealed that he had been having an affair with Kylie's BFF, Jordyn Woods.
However, Khloe's love life has not been smooth as back in 2009, she had married a basketball player, Lamar Odom after they had dated for just three months. The two went on to have their own TV show as well as a wedding special on E! But their marriage as they just divorced back in 2016 after Lamar was battling with drug abuse. Khloe move on to date French Montana, and by the time Lamar got signed with the New York Knicks. Back in 2015, the two filed documents to finalize their divorce. Three months later Lamar was found unconscious inside the Nevada brothel and the doctor reports showed that she had a drug overdose. Khloe cancelled the divorce when Lamar woke up from a one-month coma, but they went on to finalize their divorce back in 2016.

Now here is where things get complicated, when we look at Blac Chyna who is Tyga's ex-girlfriend. The two have a son, King Cairo. Tyga had an affair with Kylie Jenner who is Rob's youngest sister and their affair ended in 2016. Rob Kardashian and Blac Chyna then started dating back in January 2016, and went on to make their relationship public with an Instagram caption 'The beginning'. Two months after going public, the two got engaged, and in May that same year the welcomed a baby girl, Dream Renee Kardashian. There have been a lot of rumors regarding their relationship and the pregnancy. The storm hit the couple after Blac Chyna Instagram's account was hacked and messages regarding Rob and his family that were sent by Blac Chyna were released to the public. In the messages, Chyna referred Rob as being laxy, fat and insecure. Rob went on to post naked picture of Chyna on Instagram has a way of revenge. The saga did not end there, Rob took it to Snapchat to show that Chyna had moved out of their house with their baby. It was revealed later on that the two were living in separate homes. The two officially broke up in February 2018. But the two are still co-parenting their lovely daughter, Dream.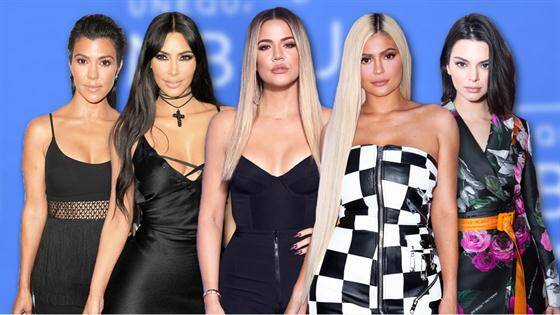 https://www.eonline.com/shows/kardashians/news/998223/the-kardashian-jenner-sisters-are-shutting-down-their-apps
Kendall Jenner, also known as Kenny, Kenya and Ken has made a breakthrough through her modelling career with her skills in front and behind the camera. Kendall has been able to carry on her career in a very different way as compared to her older and younger siblings, as she was encouraged to pursue modelling by her mum. He has been able to get contracts with big brands such as Chanel, Louis Vuitton, Fendi and Prada. She is one of the new faces that is taking the modelling industry by storm. Her modelling career has kept her away from the family TV show as she is always travelling for work. Compared to other family members, she keeps her life private. She is having an affair with a basketball player, Ben Simmons.

Kylie Jenner also known as Ky, King Kylie and king, has created her business empire earning a ransom of money via her cosmetics lines of lipsticks. She is the youngest of all but she has proved to be so successful being one of the young self-made billionaire. Her USP, the lip kit that is a parcel with consists of a lip pencil and lip paint sells out within seconds. This goes on to everything that she produces. As of 2020, according to Forbes, Kylie is worth $1 billion.
Aside from being one of the youngest, richest entrepreneur, Kylie is just a normal teen on social media, and shares all her teen dramas with her fans. Kylie has had an on and off relationship with rapper Tyga where they eventually split off for good and Kylie moved on to date Travis Scott. The two have had an on an off relation but they have a daughter by the name of Stormi. The youngest Kardashian was announced by Forbes to overtake Mark Zuckerberg as the world's youngest self-made billionaire.


---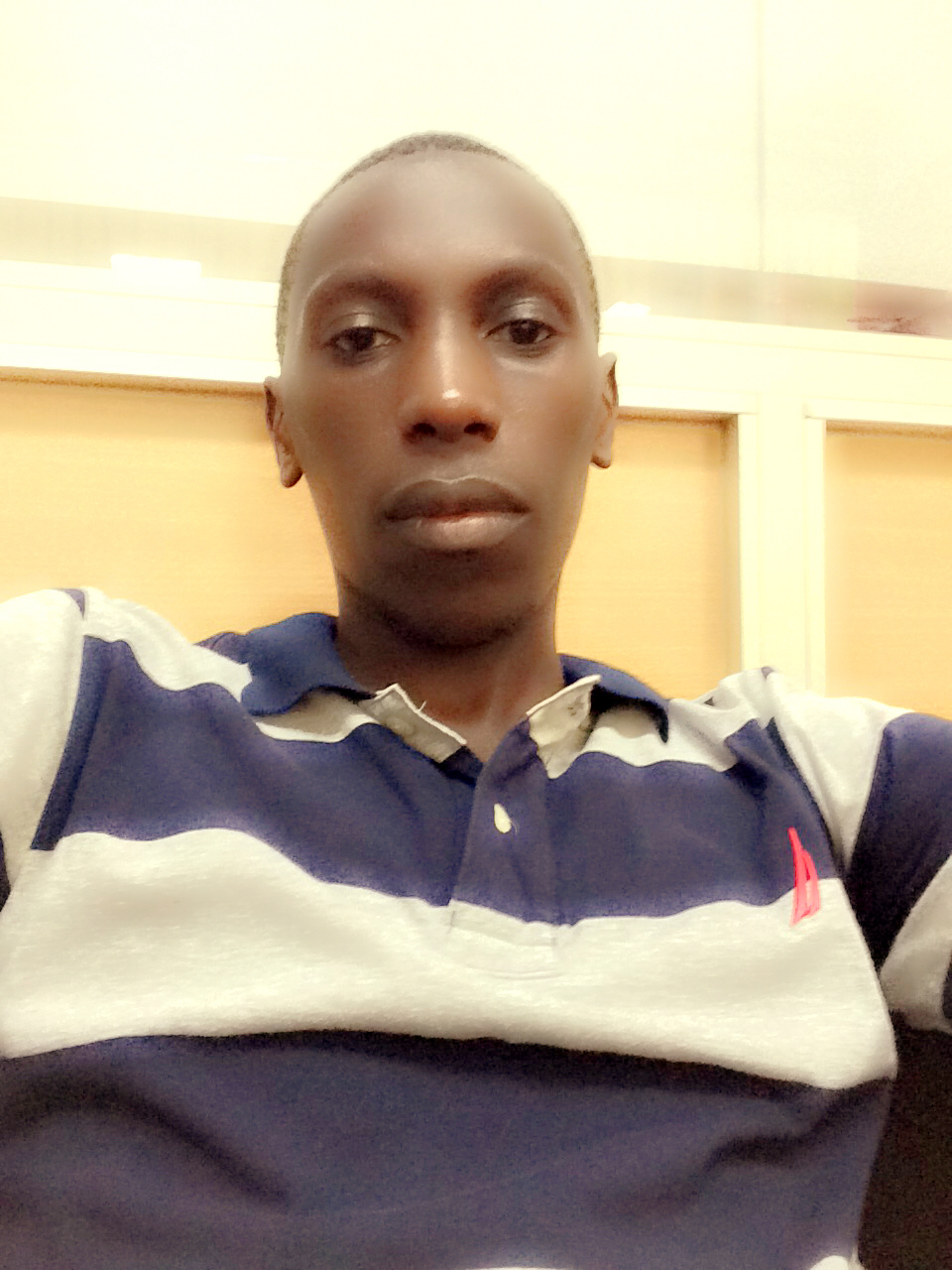 For me travelling is a hobby, and I enjoy writing about the adventures that I discover in my journeys.
---