The news that Prince Harry and his wife Meghan announcement that they were stepping back from the senior roles in Britain's royal family and then shift to the United States came as surprise to the world especially the British citizens and their fans. It was on Wednesday, March 30th, when the couple made the announcement that seems to have taken Prince Harry's grandmother, Queen Elizabeth by surprise.
But Saturday 4th, April the public learned that the couple will no longer be working members of the Britain's royal family. This went on to inform the public that they would no longer be using their "royal highness" titles as they were looking forward for a more independent future. This is what the press release from the Buckingham Palace stated.
A phrase from the Queen's statement said that, "Harry, Meghan and Archie will always be much loved members of my family," Archie is the baby son of Harry and Meghan. The Queen's statement went on to say that, "I understand the challenges they have experienced as a result of intense scrutiny over the last two years and support their wish for a more independent life." Besides the Queen said that she was so proud of how Meghan had become one of the family members.
Harry and Meghan agreed to drop his-and-her "royal highness" titles from the Duke and Duchess of Sussex names as they will no longer be working members of the royal family. Besides, they made it known that they were planning to repay taxpayers for renovations that were made to their home which is near Windsor Castle, and they have given up the public financial support.
That means that the couple should be an estimated ransom of 2.4 million pounds ($3.1 million) from the taxpayer funds that were used to refurbish Frogmore Cottage which has remained to be their U.K. family home. The couple had moved to the house just ten months ago, as stated by the U.K. Press Association. Being a part of the agreement, the couple had stepped back from royal duties, which include official military appointments. They are no longer receiving any public funds for royal duties.
The public was had mixed emotions about what was going on even some of the critics about Meghan went on to say that she was too bold, too outspoken, too American, too difficult, and too multicultural. They went on to attack her by saying that she shouldn't have alienated the news media by declining to join in their celebrity games. This was not over as some of the critics even said that she should not have spent so much money renovating their home, which the royal family was kind enough to offer her and her husband. And the most critics even went ahead to say that Meghan Markle aka the Duchess of Sussex should have never come between, the once close brothers, Prince Harry, her husband and Prince William, Harry's older brother who is the future heir to the British throne.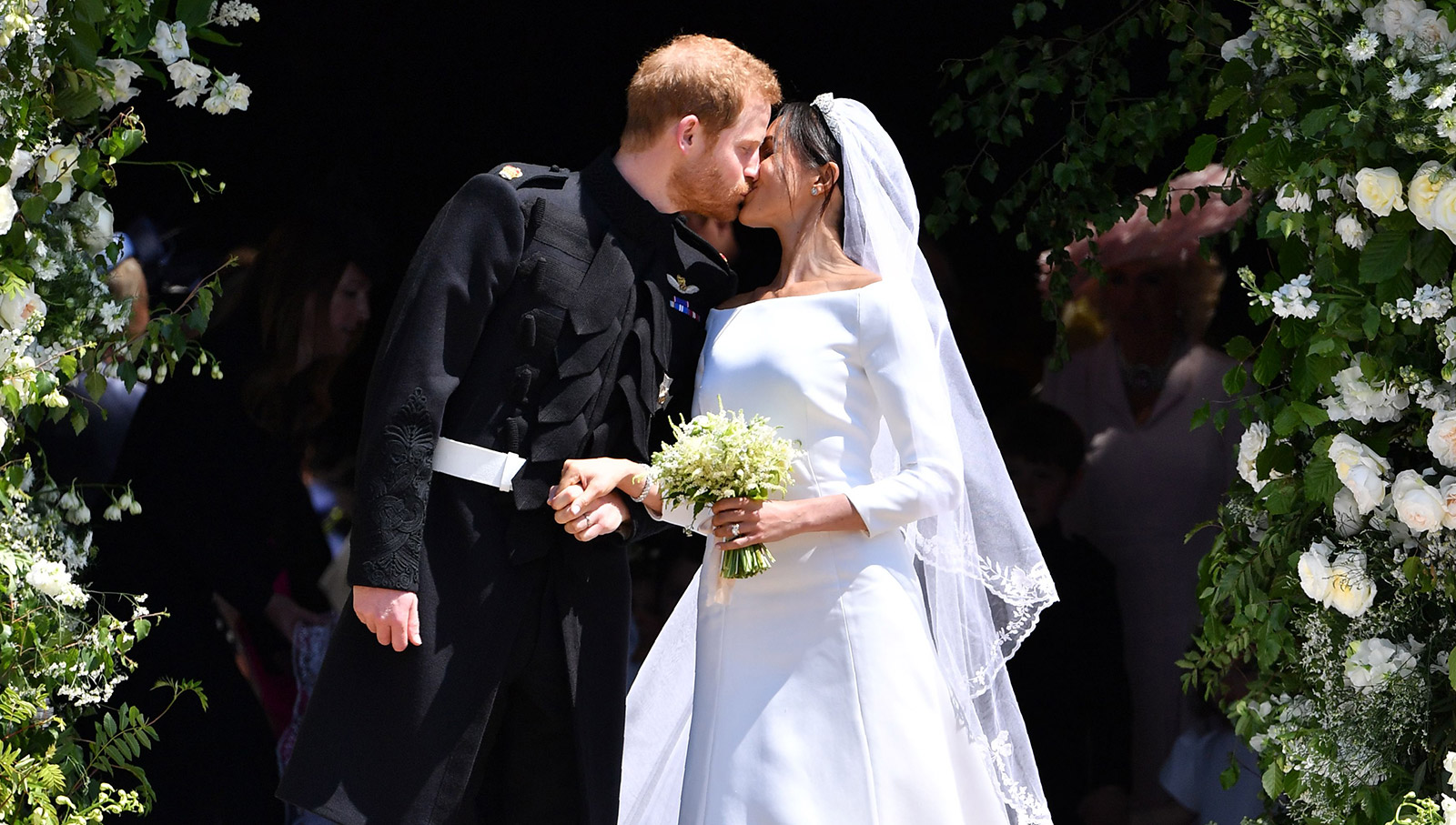 https://time.com/5260934/royal-wedding-diana-tribute/
But there had always been suspicions about what was going on in the royal family ever since Meghan had come into the family picture. It took almost a year, in which we saw a widening gap with the media and we could see that Prince Harry was no longer close to his brother, Prince William as they used to. Harry made it clear that they were looking forward into becoming financially independent and were setting a new charity, while they will be covering some royal duties. He made clear that after many months of considerations and internal discussion, they have made their choice that involved making a transition starting from this year, as they will be initiating a course that will lead them out from the royal duties.
He continued to say that the two had planned to balance their time between the United Kingdom and North America, and will make sure that they honor their duty to the Queen, the Commonwealth as well as their patronages. They offered to share their next step as soon as they had discussed it with the Queen, Harry's father Prince Charles and William. But according to a royal source who discussed the matter with Reuters, their move had pissed off the Queen and other family members.
There are several members of the royal family that were not consulted on the matter, the source had said. Buckingham Palace had stated that the discussion with Harry and Meghan had started. But it was great that everything seemed to have worked out as by now Harry and Meghan have already moved on.
Harry who is currently 35, and Meghan, 38 who is divorcee whose mother is African-American and has a white father. She got married to Harry in a lavish wedding back in May 2018, that took place in Windsor Castle and during that time, the British Royal Family was referred as a more modern monarchy.
The couple welcomed their first child, Archie Harrison Mountbatten-Windsor last year, but their relationship with the media worsened as they were trying hard to deal with the extreme scrutiny that came with it. Critics didn't not end there as some people criticized the couple using private jets when promoting environmental causes.
This led the couple to seek for legal actions against some tabloid newspapers back in October over phone hacking as well as privacy invasion.
Harry had described his wife treatment as being "bullying", and compared it to that of his mother, Princess Diana prior to her death in Paris car accident back in 1997, when the limousine that was carrying her crashed while speeding away from the paparazzi that were chasing her.
On one of the few interview conducted by Meghan, she stated that she never though that this was going to be easy but she had hoped that it was going to be fair. She also described the hardship of being a new mother and having to handle incessant scrutiny.
Besides, Harry also admitted that he had some disagreement with his older brother, Prince William, who is second to the line of the throne.
Surprisingly, the news had a supportive reaction in Australia, which is a constitutional monarchy whose head of state is the British monarch. Different people were happy and supported Harry and Meghan's move to back off from the royal family. Many people thought that they think it was great for them to do what they want and be independent.
At the time it was not clear what the couple will be doing in North America, but last year it was revealed that Harry was going to be an executive producer of a documentary that will focus on mental health with U.S. television mogul Oprah Winfrey that is aimed for apple's video streaming service.
The couple had made it clear that they decided to split their time between Britain and North America so us to enable their son to have appreciation for the royal tradition in which he was born, while also being able to provide for their family with the space they need to move on. But Harry and Prince Charles had received 5 million pounds last year and it was not clear by the time on how they were planning to achieve the financial independence.
But it is obvious that Meghan who has starred in a TV legal drama "Suits", might go back to her acting career.

Some people such as Junor think that Meghan should be careful about the roles she takes in her acting career as she is already a member of the royal family. It seems last year was the hardest year of Queen Elizabeth's reign, considering that her second son Andrew had to step down from the royal duties after he was associated with the late sex offender Jeffrey Epstein.
It is not the first time that royals have left the family, this has happened before. Diana, the Princess of Wales lost her royal title back in 1996 when she divorced Prince Charles. King Edward VII gave up his right to the throne back in 1936 by making an announcement that he wanted to get married to Wallis Simpson, who was unacceptably divorced American. It has we had already seen, Prince Andrew was banished from the family last year after he was associated with a sex offender, Jeffrey Epstein.
Harry is the second son of Charles 71, who has spent his entire life waiting to become a king, and that means that there is entire no way that Harry would become a king, as William is the second to the throne after his father. It seems that this would have led him to forge a new path.
The Queen and her family have spent enough time working on how the stepping down would work for both parties. Different announcements were made including that of Harry and Meghan being cut from the public funds and demanding them to repay the refurbishment expenses that were used for their cottage at Windsor, in West London. It seems there is nothing more that the British tabloids hate than an ungrateful royal bride who does not even want to live in Britain.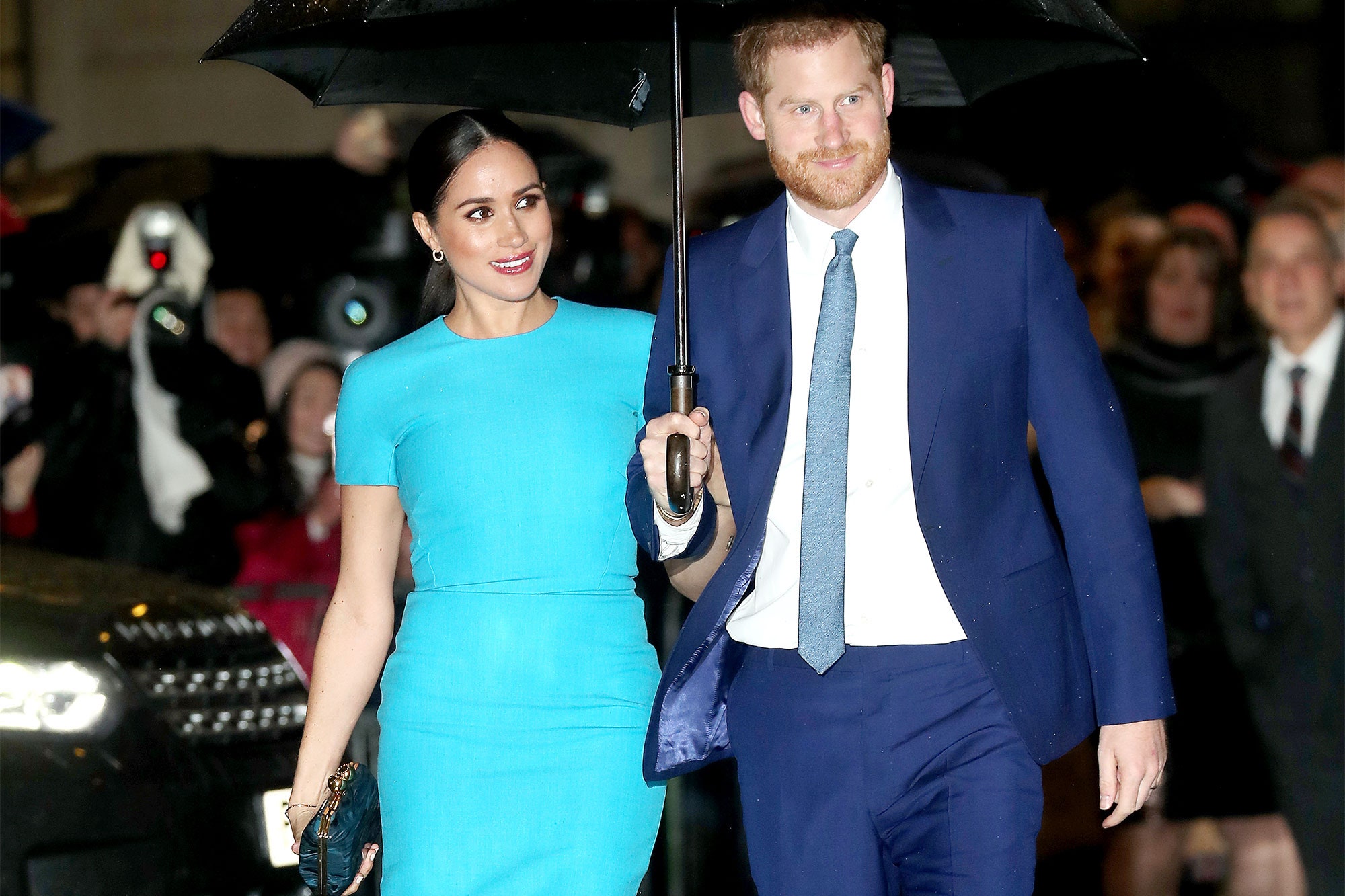 https://www.vanityfair.com/style/2020/03/meghan-and-harry-sudden-move-to-california
Currently the duke and duchess have reallocated themselves to the Los Angeles area, and that is the place where Meghan grew up. It is the same place where Mehgan's mother lives. The news of their relocation came with a bombshell from the US President, Donald Trump who had made a tweet," the U.S. will not pay for their security protection. They must pay!"
But the couple's office responded to Trump's tweet stating that they had no plans to ask the U.S. government for any security protection. They added that private funded security plans had already been made.
Some of the royal historians , showed their concerns that Harry and Meghan might struggle in finding a fulfilling role. Their allegations are made by comparing the situation to King Edward the VIII, who abdicated back in 1936 in order to marry Wallis Simpson. The two lived a luxurious but lonely life as they live in a self-imposed exile from Britain. The coronavirus pandemic. We have seen that the Queen as issued a message to comfort the nation, while Harry's older brother Prince William and his children joined the public to applause and support the health care workers. He added that this is what a family is all about and those members of have isolated themselves from the family are pretty irrelevant.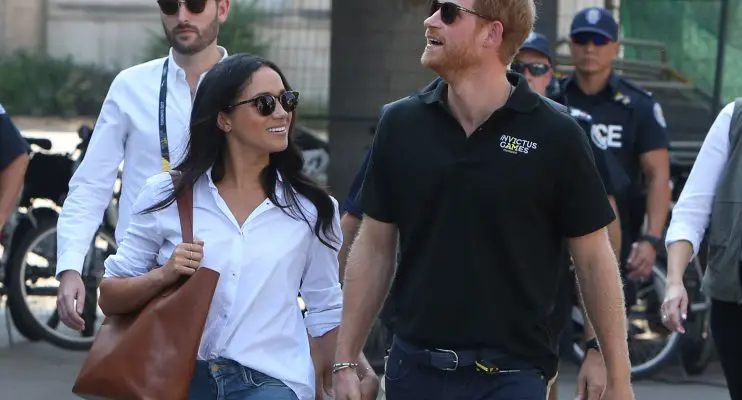 https://time.com/5036452/prince-harry-meghan-markle-relationship-timeline/
How did harry and Meghan meet?
It all started back in the early July, 2016 when the two first made each other's acquaintance on a blind date. The two were introduce to each other by a mutual friend, that is what Harry said when he had an interview with the BBC following their engagement announcement.
Despite Harry being so famous, Meghan had no idea who he was before the two met. Meghan stated that as she was from the states, where most people grow up with limited understanding of the royal family. She did not know so much about him and the only thing that she had asked their mutual friend when she said that she wanted to set them up, was if he was nice. Meghan added that if he wasn't kind then nothing would have made sense to her.
It seems that it was love at first sight as the two hit it up soon after meeting. They met for a drink, Meghan stated and then they were so connected and they wanted to meet once again the next day. Harry himself once admitted that when he saw Meghan he knew right away that she was the woman she was looking for.
After their first date, things moved so fast, the couple met for a second date and then Harry asked Meghan to accompany him on his trip to Africa just three to four weeks later. Harry was able to persuade Meghan to accompany him to Botswana where they camped out with each other below the stars. They just enjoyed their moment and were totally in love.
In just four months of their low key dating, finally the news reached the public on October 31, 2016. The source had told the Sunday express that Harry was dating an American Actress and he seemed so happier than he had ever been before. The same day that the news came out, Meghan posted a sweet photo on his Instagram page of two bananas spooning, and possibly referring to the new love in her life.
In one of the interview Meghan, recalled that they had like six months of dating in privacy, which to them was so sweet and amazing.
In the early November 2016, news came out that that harry had introduced Meghan to his father Prince Charles. But Meghan and Harry never justified the allegation as they kept a blind eye on the matter.
It was on November 8, 2016, when harry made an official statement that confirmed his relationship with the actress. Besides, he pleaded to the press and trolls on social media to end the wave of abuse and harassment that was directed to her girlfriend. Harry stated that he has been involved in nightly battles trying to stop the media from publishing defamatory stories regarding Meghan and their relationship.
Many people had assumed that Meghan was well prepared for the attention and all the positive and negative feelings that would come from the public, by the way she is an actress. But it seems that she had not expected what was waiting for her on a silver plate. Meghan once admitted that she has never been part of a tabloid culture, and she admitted that she never been in pop culture to that degree and she has lived a relatively quiet life.
She added that she responded by tuning out the noise. She went on to say that she thinks that initially they were hit so hard at the beginning with a lot of false allegations and they made a decision not to read anything whether it was positive or negative. The couple just decided to focus their energy in nurturing their relationship.
Some people had even claimed that Prince William was unhappy about their relationship. This forced him to release a statement to clear up rumors. A portion of Prince William's statement stated that the Cambridge entirely understood the situation concerning privacy and supports the need for Prince Harry to stand for those that are close to him.
No matter what they went through the couple grow stronger each day and finally the Queen approved of their relationship and she was delighted to see Harry in a loving relationship.
During one of the interview with the BBC, Meghan said that it was so incredible when she finally met her via Harry's lens, not just because of the Queen's honor and respect for her as the monarch, but the love that she had for her as her grandmother. She recalled the Queen as being an incredible woman.
Finally, Prince Harry and Meghan announced their engagement on November 27, 2017. In the months leading to their wedding, Meghan was introduced to the British public and as a working royal as she had started appearing in official events alongside Harry.
Finally the day came, on 19 May 2018 when the couple tied a knot at Windsor Castle. Tens of millions of people around the world turned on their TVs to see the event. Their wedding had high profile guests including Oprah, David and Victoria Beckham and of course, the royal family but the attention was directed to the bride, Meghan who wore a stunning Givenchy gown for the wedding ceremony and a chic Halter Stella McCartney dress for the reception at the Frogmore House.

---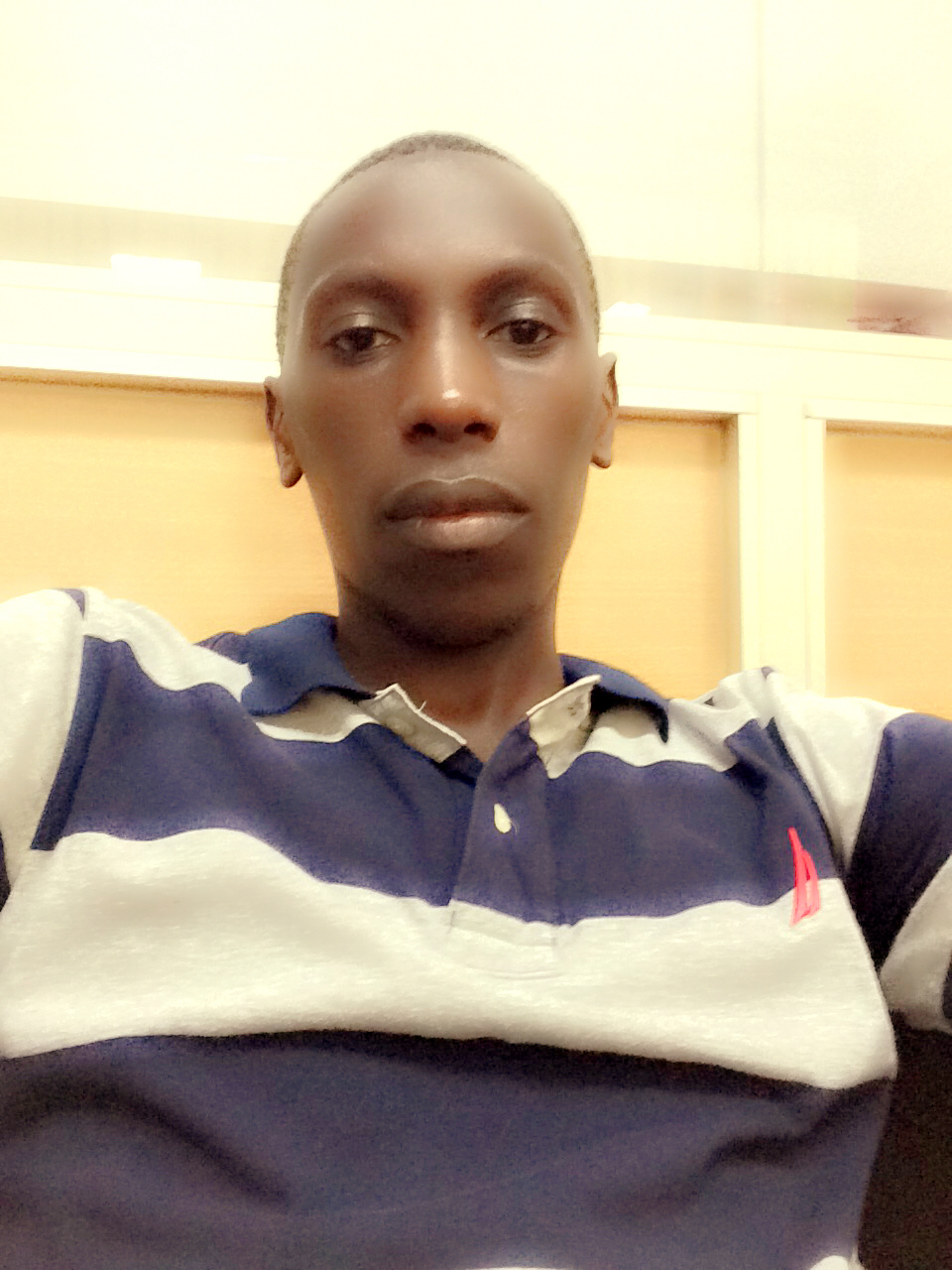 For me travelling is a hobby, and I enjoy writing about the adventures that I discover in my journeys.
---