In the contemporary world, traveling has become much more comfortable due to the advancement in technology, yet some places are not worth visiting because of their extremely insecure environment. There are more than 4000 cities in the world with countless places and cultures to explore, and it does not matter where you are dwelling or traveling; crime or illegal activities are in every corner of the world, yet the extent of it may vary from country to country.

However, if you are a frequent explorer or even planning your next trip, it is imperative to know that your destination is not on the list of most dangerous cities in the world. Otherwise, you should be reconsidering your thoughts on your itinerary.

Nevertheless, if you cannot alter your plans, and there is a genuine reason to visit one of these cities, please be cautious, vigilant, and take necessary precautions while you stay there. The list of dangerous cities in the world is quite long, yet a few of those cities with considerably high crime rate are as follows:


1) Caracas, Venezuela: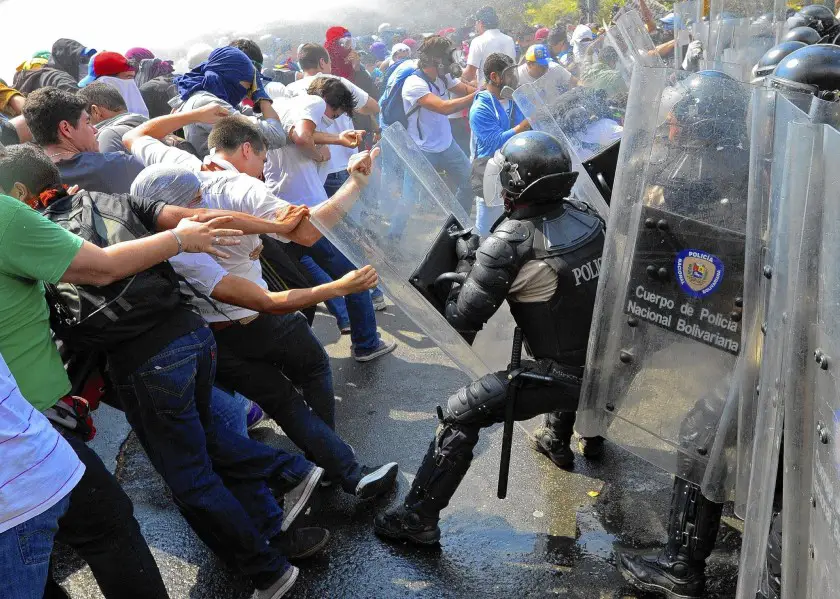 Venezuelan students demonstrating against the government battle riot police in Caracas, the capital. (Juan Barreto / AFP/Getty Images)
Caracas, the capital city of Venezuela, is one of the modernized cities in the world with magnificent cuisine, beverages, impressive artwork, and thrilling adventures. It has the country's largest city, with a population of approximately 3 million people. Regrettably, owing to the widespread rate of crime, Caracas is one of the world's most deadly cities; the law violation is more prevalent in impoverished areas of the city that are governed by different gangs. Since 2008, the city has been on the list of top ten violent cities in the world.

Besides, murder, drug trafficking, kidnapping, robberies, rape are common in the city. Carjacking is another problem that people face even in broad daylight, and to do so, perpetrators target luxurious cars; they open fire on the victims upon their resistance without any hesitation. The city also has some fake police checkpoints, where criminal gangs impersonate police officers and rob tourists. The city's cab drivers are renowned for not only overcharging but also robbing, deceiving their passengers. Since the residents of Caracas are quite acquainted with the crime rate, they avoid wearing expensive gadgets, such as watches and jewelry, outside in the city.

Moreover, according to the latest statistics, Caracas has the second-highest rate of murders in the entire world, which is around 134 per one hundred thousand people. Therefore, many governments, including the United States of America, have declared Caracas as "Do not Travel" destination.

2) Pretoria, South Africa: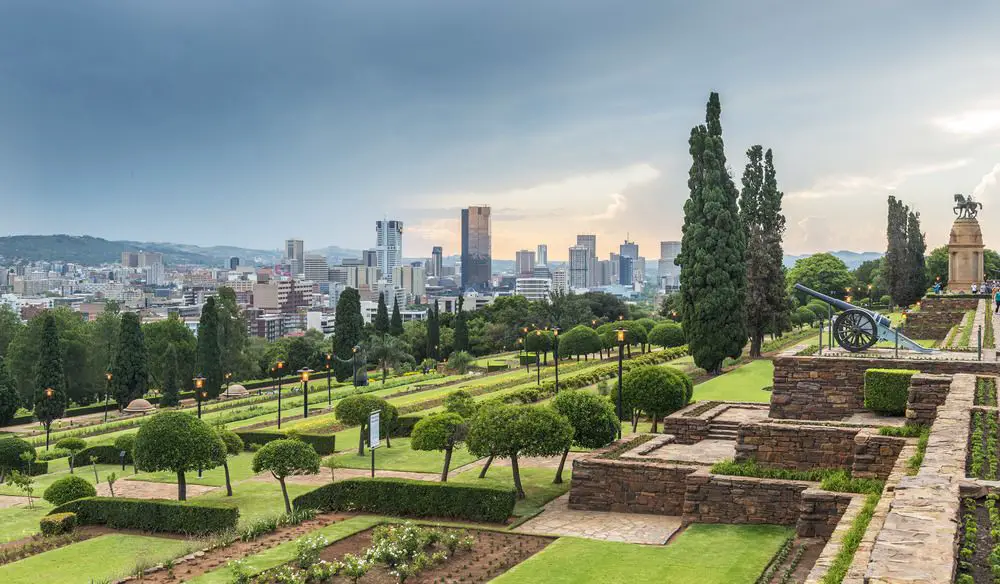 reddit
There are three capital cities of South Africa, specifically administrative, judicial, and legislative, and Pretoria serves as the government's administrative section. The entire area of the city is 687.54 square km, with a population of roughly more than two million people.

Unquestionably, Pretoria has stunning sites to lure tourists from all over the world; however, the city is marked as insecure for tourism and is on the list of most deadly cities. There has been a notable rise in the crime rate over the past few years. Many people think that it is owing to a massive gap between the rich and the poor.

Due to the large number of poor people dwelling in the city with a high unemployment rate, many residents engage in criminal activities. It is not hard for them to recognize foreigners and rob them. Therefore, travelers should avoid visiting the city just for the basis of tourism; however, if there is a compelling logic to visit, it is highly recommended to avoid showing off your wealth in the city.

Besides, walking at night is quite unsafe, especially in low populated areas, with many gangs wandering in the streets; therefore, people avoid leaving their homes at night. Another widespread crime in the city is pickpocketing. Every day, numerous incidents occur; however, police are incompetent to prevent them. Pickpockets generally use knives to steal valuable belongings of people, and these criminals always work in gangs to distract people and take their precious possessions.

3) Recife, Brazil: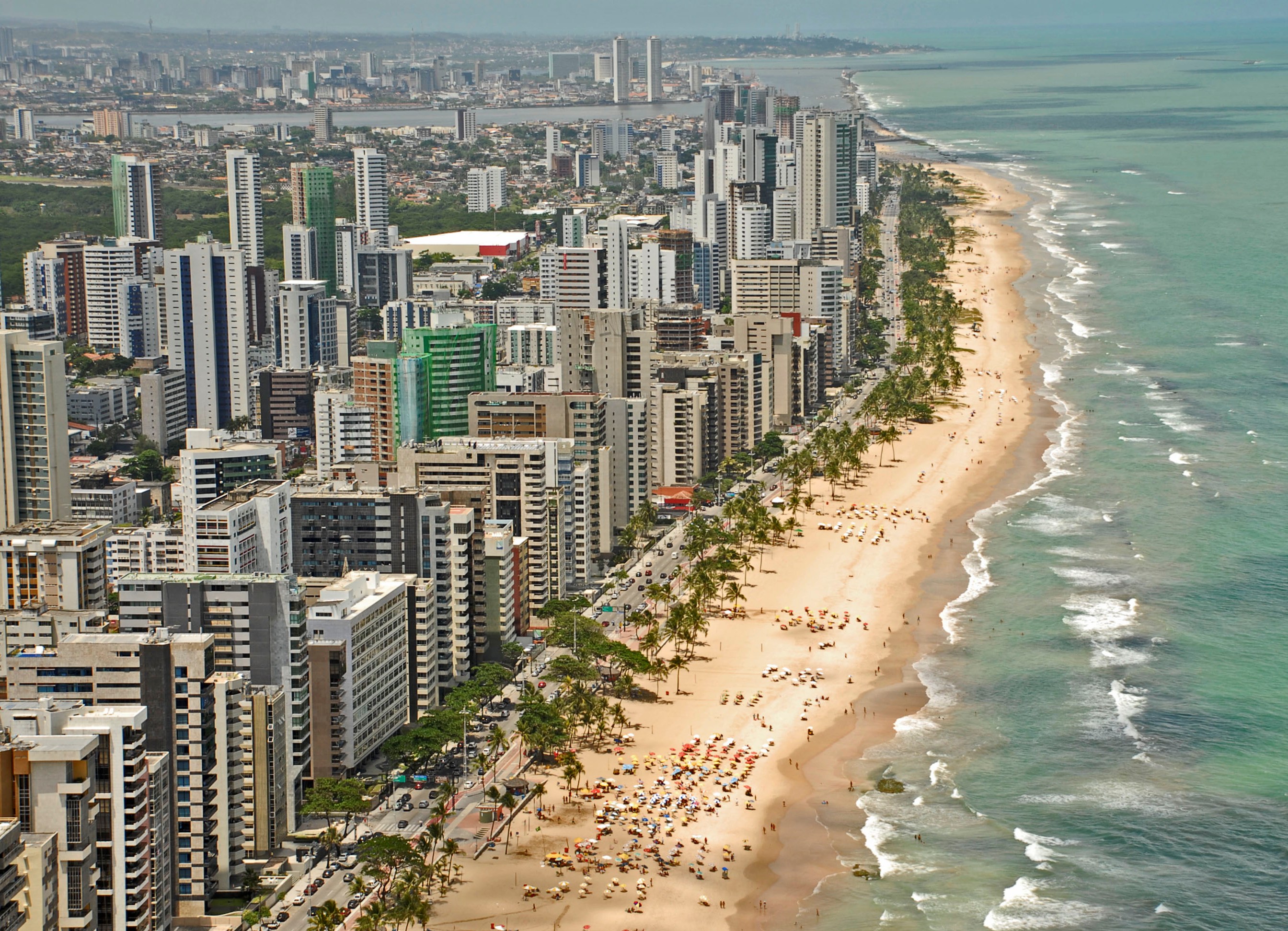 Recife is the largest and capital city of Pernambuco, a state of Brazil. Its population is just above four million as of 2020, and a tremendous number of tourists visit this beautiful city due to its exquisite architecture and long beaches.

The crime rate is considerably high in Recife, and felonies such as theft, robbery, mugging, burglary, pickpocketing, and assault, are very common. Generally, offenders target tourists as they are not vigilant about offenses. It is highly inadvisable for people to travel in public transport, especially late at night; cab service is preferred for traveling, instead.

The law implementation in the city is not only notably poor, but there is also a severe shortage of prisons in the whole country, which encourages criminals to re-offend over and over again. Furthermore, cybercrime has increased in the city over the past few years. Many residents and foreigners have already become victims of cybercrime. Sometimes retailers at the point of purchase steal account information and use the user's credit/debit card for illegal funds transfer. Besides, gangs in Recife use heavy weapons and explosives to rob banks and ATMs. In the past, several incidents have occurred; however, the state police have been incompetent to counter the violations.

Criminals on the streets of Recife are always looking for an opportunity to commit crimes, so they take full advantage of traffic congestion or road closure because it becomes difficult for the victim to escape the incident. Carjacking is also very common in the city, especially in the evening. Since the perpetrators are armed and it might cause a further escalation, people do not dare to resist.

4) Kabul, Afghanistan: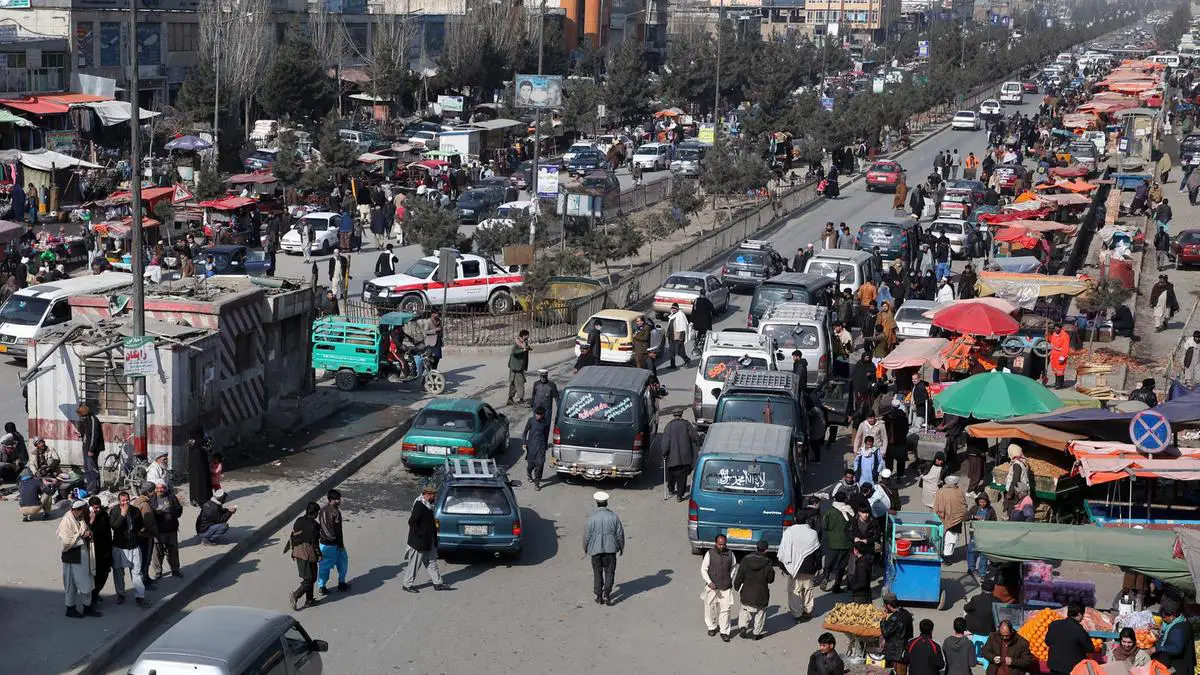 Vehicles drive on a crowded road in Kabul, Afghanistan on February 22, 2020. REUTERS
Kabul is not only the largest city of Afghanistan but also the capital city, with a population of 4.222 million people as of 2020 survey. The majority of Afghans who live in Kabul are living their lives in broke conditions as they cannot afford to buy the essentials of life.

It will not be shocking for you to see the name of Kabul on the list of most dangerous cities of the world, as we have heard on so many occasions about Kabul attacks on various news channels. The city is still on war, and many militant groups operate from this city, for instance, the Islamic State of Iraq and Syria (ISIS) and the Taliban. Terrorists target embassies, military, and police offices for the attack. Foreigners are readily distinguishable from the residents, and they are at high risk. Most of the foreigners live in highly secured compounds owing to the threat of suicide attacks in the city.

In the wake of uncertain political conditions and an increase in terrorism, the United States decided to deploy its army in Afghanistan. It has been more than a decade since the US soldiers have been fighting against terrorism in the country. The US-Afghan war has become one of the longest wars in United States' history; however, the situation is getting more stressful and complicated over time because of the increase in the number of attacks from afghans militants. Due to the high risk of terrorism and crimes, many countries have declared it as the most dangerous city in the world.

5) San Pedro Sula, Honduras:
pinterest
San Pedro Sula is the second-largest and the capital city of Honduras, with a population of about nine hundred thousand people. Sadly, the city is renowned as the world's murder capital, and violence is rampant in the city. The current crime index of San Pedro Sula is 88.25, which is much higher, and therefore, the city is on the list of most dangerous cities of the world, with a safety index of only 19.75. More than 60% of its population is living in impoverished conditions and deprived of fundamental necessities of life, such as potable water and healthcare facility. Due to the weak healthcare system, people there even die from readily curable diseases.

The precise number of groups is still unknown in the city but anticipated that the gangs consist of more than one hundred thousand members. Out of those numerous gangs operating in the city, Barrio 18 and MS13 are the most notable among all of them. These gangs abduct children, teenagers, and train them to conduct illegal activities for money.

Besides, drug trafficking, robberies, human trafficking, and rape are amongst common felonies within the city. Corruption is the root cause of all crimes and violence. Some perpetrators also have privileges of ruling the city's political order to a certain extent. Besides, bribery is prevalent in the system of San Pedro Sula, and therefore, the locals do not trust their government and law enforcement agencies. Moreover, there are no traffic regulations in the city, and the government failed to implement them. Driving and walking both are unsafe even during daylight, as the local drivers frequently ignore traffic lights. Extortion and homicide are pretty common in Public transportation and, therefore, it is extremely imprudent to commute via public buses. Some residents choose to travel armed due to the increase in incidents of murder, assault, kidnap, and rape in public transport.

6) Baghdad, Iraq: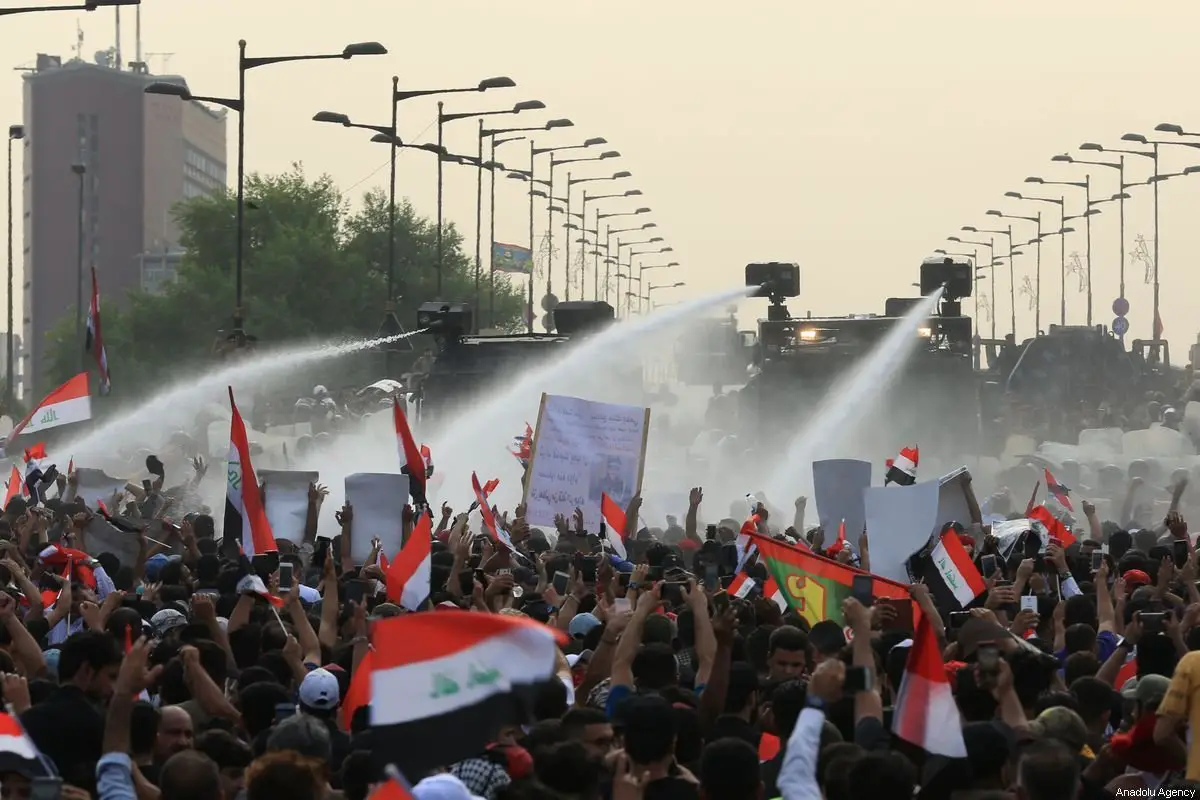 Security forces confront Iraqi demonstrators with water cannons and tear gas canisters as they tenter Green Zone in Baghdad, Iraq on 1 October 2019 [Murtadha Sudani/Anadolu Agency]
Baghdad is the capital and biggest city of Iraq, and it has a population of above seven million as of 2020. It has been more than a decade since the United States began a war in Iraq, and since then, the city has been one of the deadliest cities in the world.

The city is still in a state of unrest, and violence such as suicide attacks, roadside bombing, and gunfire are prevalent in many parts of the city. Numerous countries have put Baghdad on the list of "do not travel" due to a spike in the incidents of kidnapping and terrorism over the last few years.

Daesh, a militant group that is notable for its brutal mass killings, operates in the city. The group has complete command in a few other cities of the country. There is no rule of law, and almost every day, countless civilians and journalists lose their precious lives. The militants specifically target American and Iraqi soldiers, and so far, dozens of them have lost their lives in several attacks. In 2020, the city's crime index is 65.48, whereas the safety index is 34.52, which is quite low. There is no doubt that the city is not only unsafe for residence but also for a short stay, especially for foreigners. Thus, it is highly unwise for foreigners to travel there under any circumstances.

---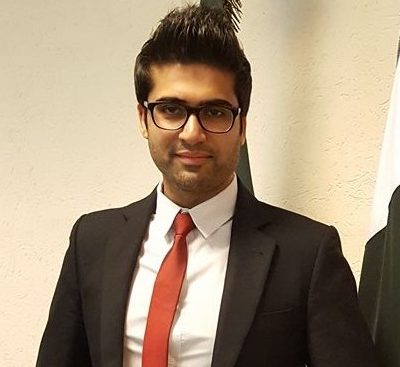 I am an expert content writer and hold a bachelor's degree with more than five years of expertise in creative writing. I have written articles on numerous topics, including entertainment, sports, news, fashion, technology, movies, and many more. Besides articles, I can write academic reports on different topics. Being a writer, I understand the requirement of my readers and keep the tone as per the requirement of readers. I can alter my writing tone from formal to semi-formal and informal.
---