It on 26th of January when the world received the tragic news that, Kobe Bryant and his daughter Gianna lost their lives in a helicopter crash in Calabash, California. The crash took nine lives, including the pilot. Everyone received the news in shock as Kobe Bryant was among the most well-known celebrities as being one of the biggest names in NBA history.

Watching Kobe play on the basketball court was everyone's dream. He was so talented and dedicate in her entire basketball career. But there are many facts that people do not know about Kobe, as they weren't covered by the press. Did you know that Giorgio Armani had an impact on Kobe Bryant's life? Did you know the reason behind his name 'Kobe'? Here are the unknown facts behind Kobe's life that will surprise you.

Initially Kobe had an unusual name which seemed awkward, though it had an origin which was a name referring a city in Japan. His mother and father loved eating Kobe beef so much to the extent that they decided to name their baby boy with the name. His middle name was Bean, which came from his father's nickname who was known as 'Jellybean.'
The name Kobe Bryant has so much meaning when it comes to the Japanese culture. Many NBA players with the Japanese origin feel that Kobe as being their favorite player, as they had grown up watching him play. Yuta Watanabe who is an NBA player playing for the Memphis Grizzlies made a tweet as. "Say it ain't so…Kobe." Watanabe looked upon Kobe as a player. He went on to make an Instagram post, admitting that Kobe was the reason that he started dreaming to become an NBA player. There is no doubt that Kobe mean a lot to the Japanese and that make sense as his name has its origin from there.

In an interview with host Jimmy Kimmel on Jimmy Kimmel Live, Kobe explained that he had to learn to tap dance to strengthen his ankles in order protect them from being hurt. He never wanted the public to know about this as the public can sometimes be judgmental when it comes to some of the things and people could create a big deal out of it.
He went to say that he had joined the dancing studio and during her first classes, his dancing companions were just young seven children that ranged from six to seven years. Training for dancing is not a new concept when it comes to sports stars. We have seen many stars joining dancing classes, these include Lynn Swann and Herschel Walker who joined ballet classes as a way to help them out to perform well on the field.

Another thing that many people never knew is that Kobe Bryant actually grew up in Italy. His dad, Joe was signed in many of the local basketball teams back in the 80s. This was the reason behind Kobe's ability to speak fluent Italian, and during his time in Italy he spend most of his days playing for Cantine Riunite, which is the city's youth team. Kobe was so much grateful to that particular time in his lifetime, as it contributed to his skills when it came to the basketball court.
Cantine Runite was named after one of the local winemaker who was known for his sparkling red Lambrusco. One of Kobe friends who was his former teammate once told CNN that there was no doubt that Kobe was really good. He admitted that they had a strong team, but everyone knew that Kobe was better than all of them. He went on to say that while he was at the age of 11 years, he was so strong and everybody knew that he would go on to become one of the best basketball players. Kobe story began in Italy, and that is the reasons Italy mourned for the star as they felt that he was one of their own.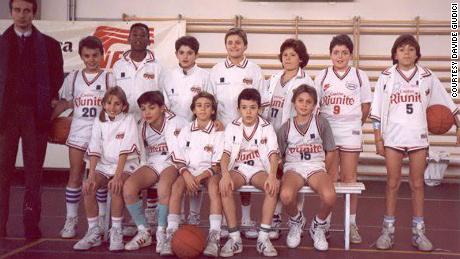 https://edition.cnn.com/2020/01/27/world/italy-kobe-bryant-trnd/index.html
Kobe Bryant had limited friends despite the fact that he was so close to certain people that were within the same career just like him. These include Shaquille O'Neal and LeBron James. In one of the interview that Kobe had with the GQ Magazine back in 2015, he admitted that he had no time for making friends and his father was not his good friend. He went on to admit that he was not someone who would remember a friend's birthdays.
Kobe was so much into his career that he once admitted that his work was his life and his all focus was into that and he thought that he had an obsession about it. But he knew that he could have friends like actors, musicians and businessmen whom he thought were working so hard just like him. He just said that. "Do we have time to socialize and hangout aimlessly? No…. I enjoy working."

Another fact that you might have missed about Kobe is that he won an Oscar. Back in 2018 he won the Academy Award for his animated short story category that was titles "Dear Basketball." That short animated film was based on Kobe's letter that he wrote in the players' Tribune back in 2015. In that letter he admitted that he was going to retire from basketball as his body could no longer endure the demands of the season.

When he won the Academy Award, he gave credits to Oprah Winfrey and Shonda Rhimes as they had offered him with advice when he was starting a studio. He also gave credits to his daughter Gianna, stating that she always motivated him to carry on in filmmaking. She claimed that Gianna had told him that he has to man up because; he always tells them to go for their dreams.

Kobe was the youngest player in the history of the NBA back in 1996. He had just turned 18 and to be specific he was just 18 years, 2 months and 11 days. He paved a way for many other players to join NBA such as Andrew Bynum who played his first game while he was 18 years old and 6 days and Jermaine O'Neale who entered NBA when he was 18 years old and 53 days.

Kobe Bryant after coming out of high school was directly drafted as the first guard. For quite a long time the NBA kept a close eye on him and there was no doubt that they wanted him, and that is what happened as soon as his age qualified him to play for the NBA. When Lakers took him in, Kobe was just 17 years old and he had no full consent to sign his own contract. Therefore, his parents had to do that on his behalf to make every paper work legal before the beginning of the season.

Kobe was so obsessed with his career that it seemed like he ate, slept and breathed basketball. He spent his entire life surrounded by basketball players. He was born in a family where, his dad, Joe "Jellybean" Bryant was a basketball player in the NBA. This does not end there, as Kobe's uncle (his mother's brother), John Cox (Chubby) also played in the NBA. Kobe's father, Joe played for the Philadelphia and the San Diego Clippers back in the 76ers while his uncle, Cox played for the Washington Bullets.

Gianna, who is Kobe's daughter played American middle school basketball. She was so determined to realize her dream of joining the WNBA one day. Kobe was so proud of his daughter and he always encouraged her to chase after her dreams. There was no doubt that Gianna was surely going to be the future of WNBA. Kobe's father Joe, also had coached the WNBA.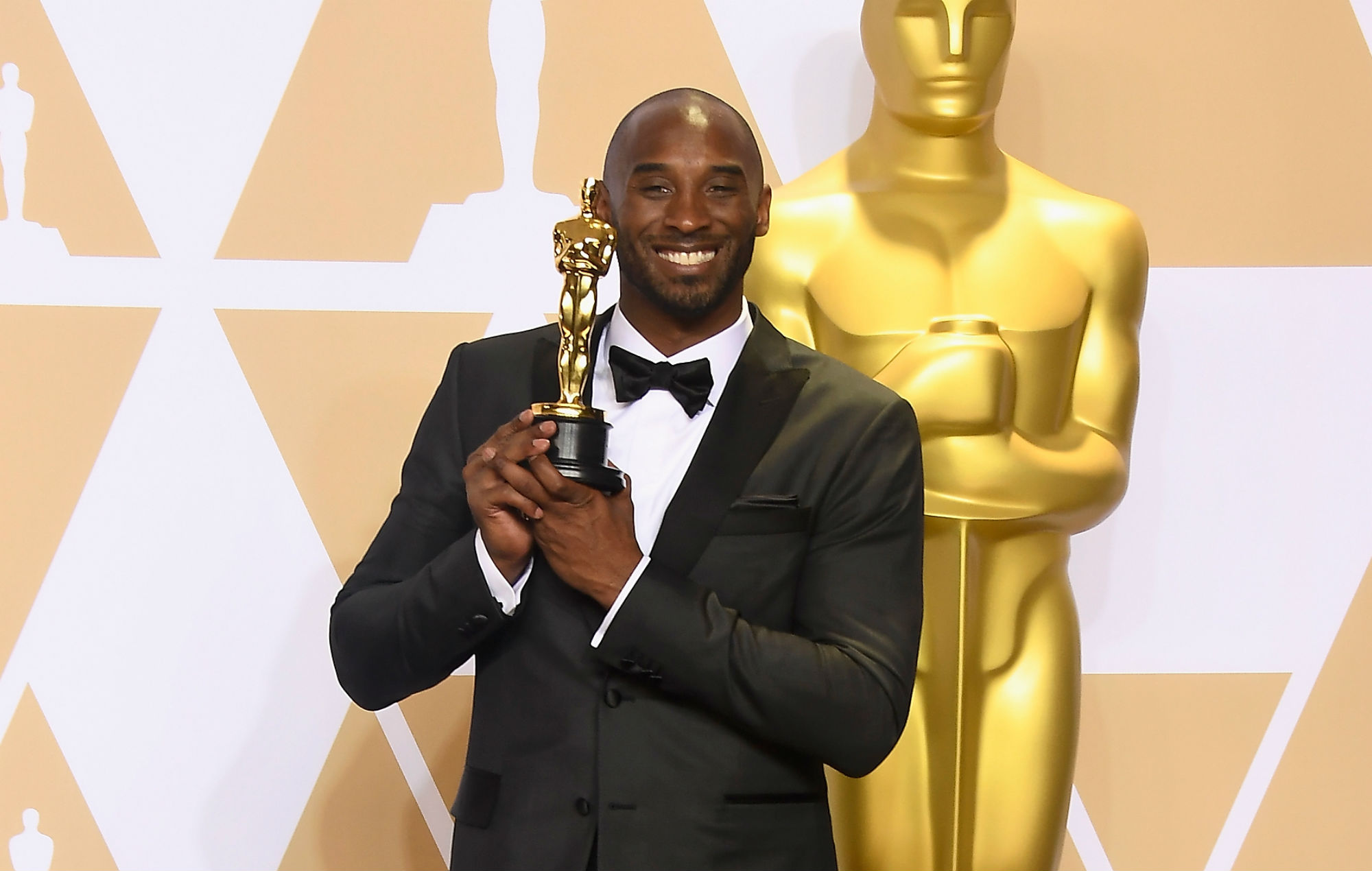 https://www.nme.com/news/film/fans-are-sharing-kobe-bryants-oscar-winning-short-film-dear-basketball-2601310
There is no doubt that Michael Jordan made his name when it comes to the basketball shoes. Everyone who could afford would have a pair of Jordan's back in the 90s, but then came Kobe and changed the professional sports sneakers entirely. Kobe introduced the minimalist, low-silhouette footwear that were not flashy or boasted a high top as the traditional sneakers.

Most of the NBA stars became interested with the sneakers and started wearing them as they are lighter and are known for being quicker style sneakers that free their moves when playing on the hardwood of the NBA courts. The changes were so fast as soon as Kobe left Adidas and got himself a deal with Nike that was worth millions. Kobe went on to motivate Nike to design shoes for basketball that were sleek and safe for the player on the basketball court.

There is one thing that many people do not know about Kobe. Despite the fact that he spent much of his youth in Italy, but he was born and grew up in Philadelphia. Everyone knows Philadelphia has a scene of rampant hip hop and rap. Kobe loved the scene, and he was one of the rap group known as the CHEIZAW. This was during that time when he was in high school at Marian High School. Kobe and his friends got together and created the rap group.

The group was good s three years after Kobe was drafted into the NBA, the group ws signed to Sony Entertainment, which was quite a huge move. The label had wanted Kobe to have a solo career just like other success rap legends like LL Cool J as well as Will Smith. During that time Kobe spend much of his time with rappers Nås and Foxy Brown getting coached and advice on the best way to go about the business. The fact is that Kobe was so serious about it. His debut album, Visions, was set to launch in 2000, but things never went in the way they had planned as there were misunderstandings between him and Sony Entertainment, hence he was dropped from the label.

The R&B singer Brandy Norwood famously known as Brandy who was so popular in the music industry back in the 90s and 2000s, releasing hits like "The Boy Is Mine" with Monica, "What About US," and "Be Down." She was also an actress and she has astonishing beauty. Brandy was Kobe's high school crush, and the two met at the Essence Awards and Kobe asked Brandy to his school prom.

Their encounter went well as Kobe went on to tell his mom after the awards that he had met such a nice, beautiful, intelligent, loveable person. Kobe's prom night was unusual as there were paparazzi and security guards covering the entire area. Brand enjoyed the night, as she had never attended her own school prom. Brand was wearing a beautiful Moschino gown. And till today, Brandy still remembers that night as she once admitted that it was so amazing.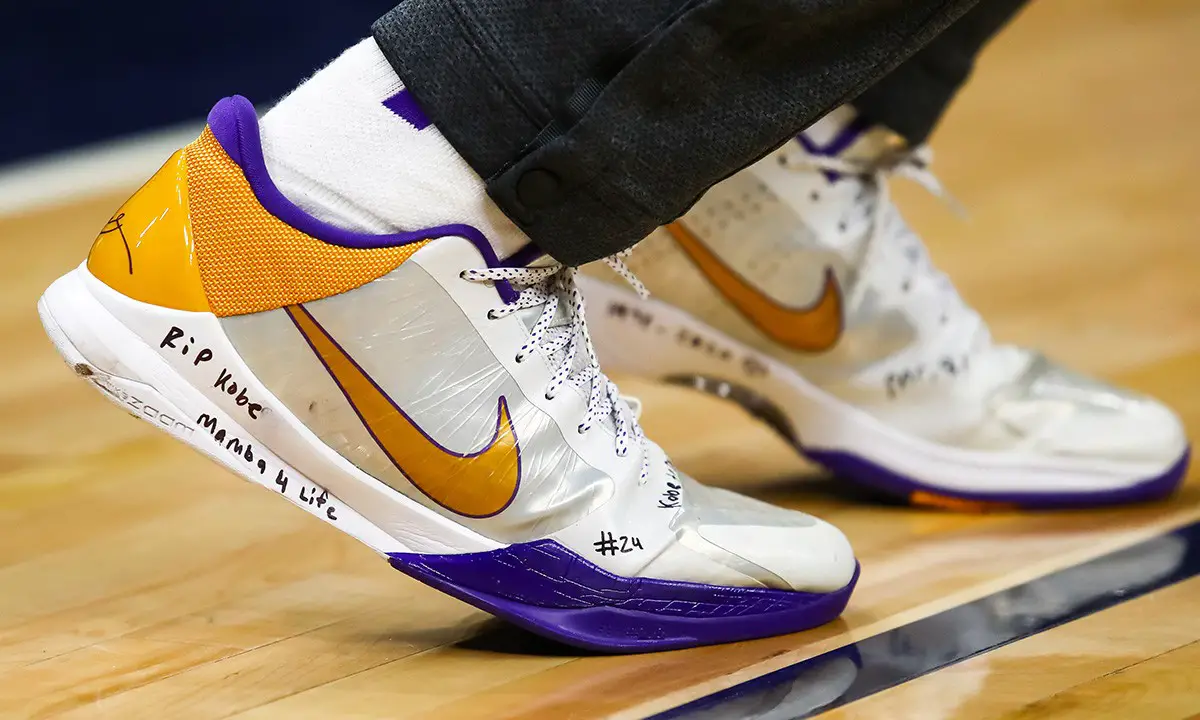 https://www.highsnobiety.com/p/kobe-bryant-sneakers-legacy/
You would have been wondering where Kobe got his nickname "Black Mamba?" Black mambas are extremely dangerous snakes that can be found in jungles of Africa. They grow to reach the lengths of up 14 feet and are known as being one of the fastest snakes in the world. Kobe came up with that name after he had watched Quintino's film titled ,Kill Bill, where the phrase "Black Mamba" was used as the code name for a deadly mission.

Kobe adopted the nickname after had had experienced his off-court problems back in 2003 and 2004. Kobe took on the attitude of a black mamba as his way to pull himself and go through his hardships back then. He aimed at separating what was happening in his life and create the new identity of "Black Mamba" in order to survive. He had to be so dangerous on the court and beat all his opponents. He had to move so fast, agile and be extremely accurate, just like a black mamba.

Kobe turned out to be one of the best players in the basketball history, because he had injected a lot of hard work behind the scenes. He was known to work a lot and he was always against lazy people. One of the example of his work ethic included his ability to play left-handed as he had suffered a right shoulder injury, leading him to lose16 pounds for the 2012 Olympics so as to keep his knees free from pain, and turned on to be so strict about what he was consuming.

Despite being a basketball legend, Kobe went on to associate with people like Oprah Winfrey that are involved in business as well as entrepreneurs, aiming to understand and learn all their entire secrets that led to their achievement. There was a time that he worked for 7 hours straight, and couldn't quit until he had achieved 800 shots of the pitch.

During the time that Kobe was going through hardships with his wife, Kobe came up with an idea that he could win his wife's love back by doing something so special for her. He could buy her any gift as he could afford that, but Kobe wanted to go beyond his comfort zone and do something special to prove his love. Kobe played Beethoven's Moonlight Sonata for his wife, which he had learnt by ear.

Even after all the hard times had passed Kobe still went on to play the song as it made him feel relaxed. Back in 2013, after his team had lost to the Chicago Bulls, Kobe posted a picture of himself on Twitter and tweeted, "Beethoven's Moonlight Sonata calms me down when I reach my breaking point." With a Hashtag #relaxandfocus. It seems that there is nothing that Kobe couldn't do.

In his entire basketball career, Kobe wore two jersey numbers for the LA Lakers. When he joined the team, he wore a jersey numbered 8. This number was made up by adding up all the number from the Adidas ABCD Camp 143 which is the basketball camp that he had attended. He had worn the same jersey number while he was playing basketball in Italy.

Later on he switched his jersey to number 24, during the 2006 to 2007 season and this was the same number that he wore when he played in his Lower Merion high school team. His change of numbers had a meaning and he went on to explain that he had chosen number 8 to show that he was new and had to prove himself to be an asset. Then he went for number 24 as a way to show that he had now grown up and became older and wiser through life experience. He was the first NBA player to retire from two different numbers from the same NBA team.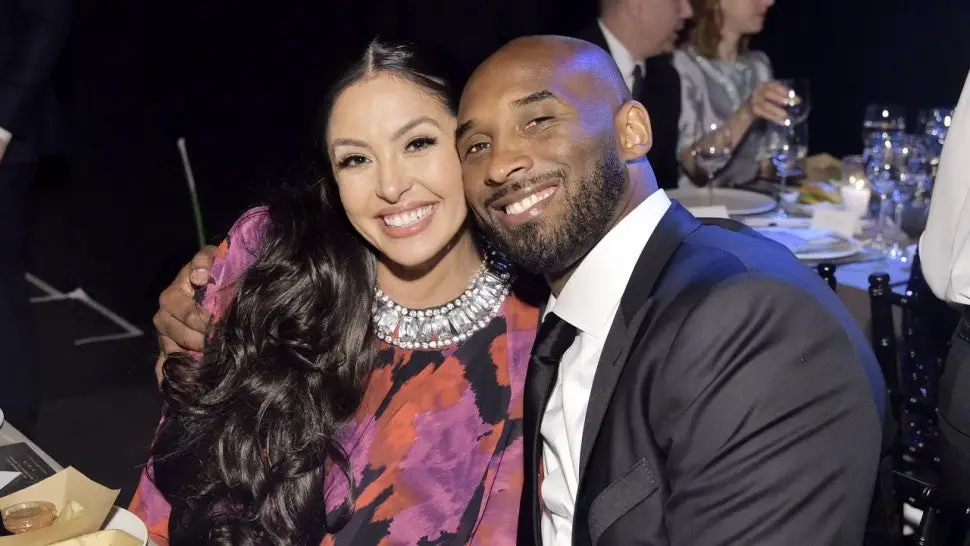 https://www.etonline.com/vanessa-bryant-shares-the-anniversary-flowers-kobes-former-teammate-wife-sent-her-145079
When Kobe Bryant met his wife, Vanessa Bryant it was love at first sight. By that time, Bryant was a well-known star, and Vanessa had appeared as an extra in a hip-hop video led by Snoop Dogg. Kobe started romancing her and sending her flowers to her high school. Vanessa was only 17 by the time.

The TV crew went for Vanessa at her high school, Marina High School, and things got so complicated as soon as Kobe announced that he was engaged, and this forced Vanessa to finish her studies privately. But all the hardship that Vanessa had to go through paid off as they ended up into a long marriage that brought four children to the world. Their first date took place in Disneyland.

Kobe made sure to avoid junk food and that means that he ate really well. To become one of the best players in NBA, you have to be careful about what you eat. His favorite dish was a surprise, as he admitted it during his interview with ESPN. Kobe enjoyed frog legs dipped in honey garlic sauce.

There is no one who can tell why he loved that dish, but maybe he had tasted it while he was in Italy and then fell in love with it during the time he was living there. The dish is famous in places like Italy and Greece, as well as some Southern parts of the USA.

As we all know, Kobe had a helicopter crush while he was with his daughter Gianna. Fortunately, the family has remained with Kobe's wife Vanessa and three other beautiful children. Kobe's children are all girls and their names are Natalia Diamante Bryant, who is 17 years, Bianka Bella Brayant who is 3 years, and Capri Kobe Bryant who is just 8 months. Gianna Maria Onore Bryant was just 13 years when she passed away.

Vanessa loved all her four girls, but had told Kobe several times that she would have enjoyed if she could have a baby boy. Kobe had mentioned this while having an interview with Jimmy Kimmel Live Show. Gianna would have carried on his father's legacy but unfortunately both met a tragic death.

As we have mentioned earlier that Kobe had spent his time in Italy and this led him to have respect for everything that was Italian which include the fashion designers from Italy. When Kobe was 21 years old, he had a chance to meet Giorgio Arman and they spoke about many things. Armani told Kobe about how he only started his company at the age of 40. This amazed Kobe and woke him up, and he started thinking what he was going to do for the rest of his life.

Armani was always so obsessed with his work and he started as being in the Italian army and worked at worked at a department store. Besides, he was a freelancer designer, before he went on to found his company back in 1975. Kobe was a fan of Armani suits and owned many that he always showed off. As soon as Kobe retired from NBA, he turned into crating a business empire.

Back in 2013, Kobe co-founded a company named as Bryant Stibel, which is a venture capital firm in partnership with the founder of Web.com. Jeff Stibel. As of currently, the company has assets worth more than $2 billion, as it invested so much in technology media and data companies. Stibel expressed that Kobe had many plans for the future and wanted to venture in different businesses. Besides, Kobe invested in Body Armor, which is a sport drink and had earned millions out of it. Its stock value went high when it sold a stake to a beverage powerhouse Coca Cola back in 2018. Kobe also created Granity Studios, which is a media company that focuses around storytelling in a creative way and which is sport based. He left a fortune worth $600 to his family.

---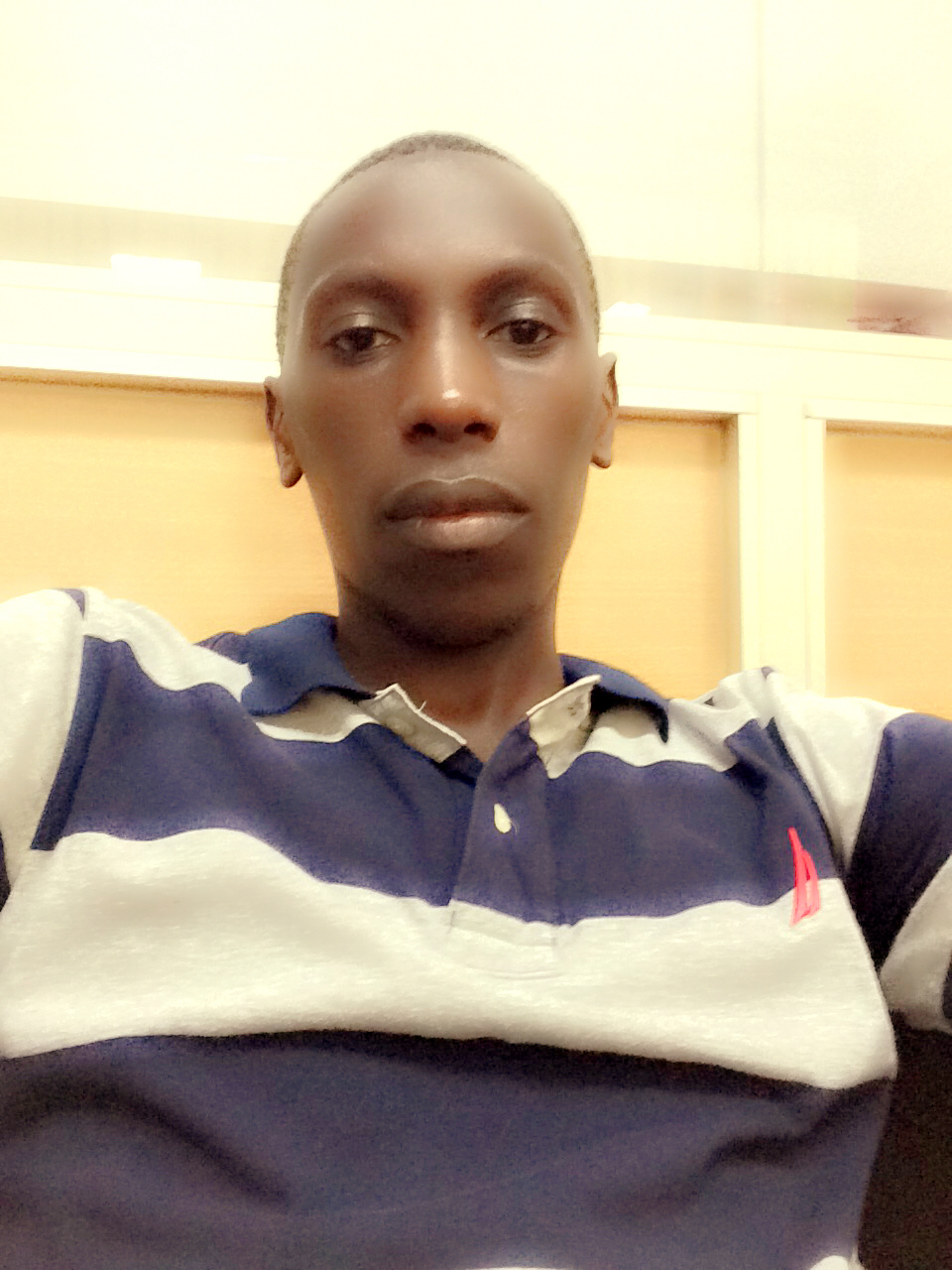 For me travelling is a hobby, and I enjoy writing about the adventures that I discover in my journeys.
---